If you thought Atari's attempts to cash in on industry nostalgia and the current survival genre were complete with its reboot of Asteroids as an open world sandbox shooter, think again. On the day when that space-faring survival-sim goes into Early Access, Atari has suggested that this is a new direction for the publisher and that it might leverage other old IPs to see what new, young studios can do with them.
"Asteroids is the first of a long series of re-births, and we are considering doing the same for our other iconic games such as Warlords, Adventure, Tempest, Missile Command and many more," said Atari's COO Todd Shallbetter (via Eurogamer).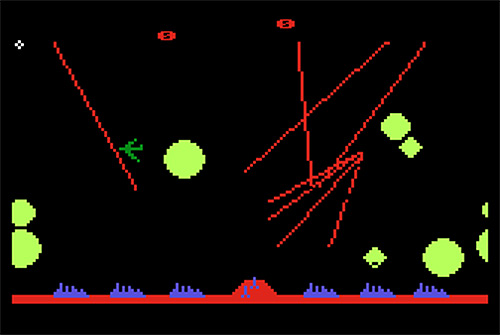 Although it's difficult to imagine extrapolating out some of those basic gaming concepts into contemporary titles that are deeper than a quick smartphone app, there is some precedent for it. Independent developer Jeff Minter, who worked on a Tempest sequel in the early 90s, released a spiritual sequel on the PlayStation Vita last year, called TxK. Atari blocked it from releasing elsewhere though, on the grounds that it infringed its copyright.
Perhaps it saw the excitement fans had for the acclaimed sequel and thought that it would be wise to cash in.
You know, like Asteroids. Here's a video of a guy shooting his base with a "repair gun," to fix it:
[yframe url='http://www.youtube.com/watch?v=ew8UDBQ1Ueo']
KitGuru Says: Do you guys consider this sort of remaking a travesty? Or would you like to see what developers can do with some of these old IPs?