Full Motion Video was an exciting technology when it first debuted in the '90s. The ability to watch videos at a low resolution was considered the way of the future and a way to have great effects in games without needing to program them to do it. In reality, it was just used to shoehorn in poor acting and camera work in almost all instances, not least perhaps in Night Trap, a game where you have to help save the occupants of a house from invading vampires.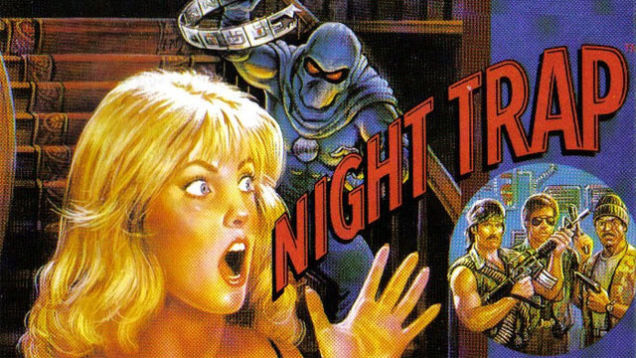 Designed to be revolutionary, the game wasn't particularly fun to play and due to its somewhat risqué content for the time, it actually led to the creation of the ESRB after a scandal that it would corrupt children – as all games do, obviously. But unless you own a Sega CD and a copy of the original game, it's not the easiest to get hold of. Fortunately, one enterprising "technical evangelist" at Microsoft, Dave Voyles, is porting it to browsers.
[yframe url='http://www.youtube.com/watch?v=SCwi38k-U5I']
He's already released a simple prototype that he put together in under an hour and it allows for the switching of 'cameras' as in the original game. Development on it may be slow, but Voyles has received quite the boon in the blessing of one of the original game's producers, Rob Fulop, who said that he would try and locate an original recording of the game's video for a better quality reproduction (thanks EG).
However, there is some concern that the current owners of the Night Trap IP may shut the project down. They purportedly spent a quarter of a million dollars buying it last year in an attempt to revive the game via Kickstarter. The response was underwhelming.
Discuss on our Facebook page, HERE.
KitGuru Says: This is one of those games I'd like to play at some point on the original console. The Sega CD add-on is not cheap though.