Cliff Blezinski is back ladies and gentlemen. After a near two year imposed retirement, he's returned with Boss Key Productions, his own developmental studio and to staff its offices and corridors, he's nabbed some of the world's top AAA developers from a variety of other studios, to work on his new game: Bluestreak.
Chris Mielke is now on staff as senior producer, bringing in his experience working on Far Cry 4 and The Division; there's Chris Wells previously of Epic Games having worked on Gears of War and Fortnite, who's now the senior character artist; Joshua Parker will keep him company as the new senior gameplay programmer, as he too comes from Epic.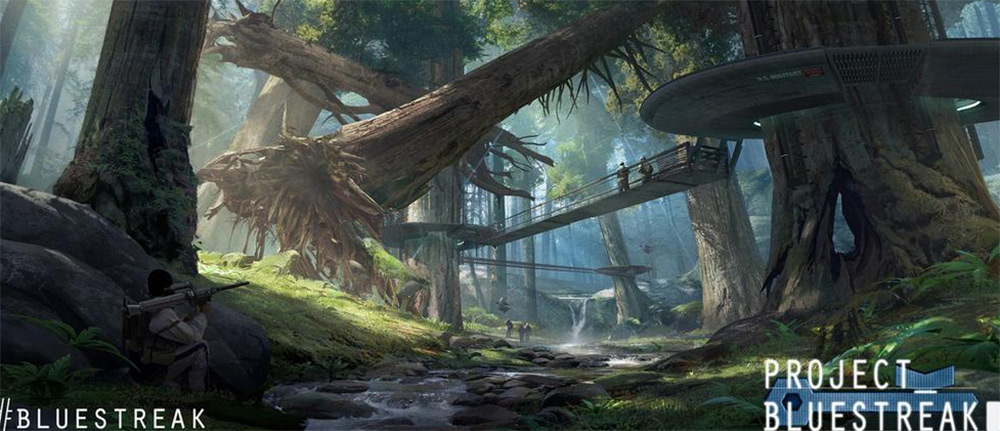 All we've seen of BlueStreak so far has been concept art
Other fresh faces at the company includeeex GTA V annd Bioshock infinite dev, Shane Smith, who's the new IT director; David Rose of Guitar Hero 5 and CoD: Ghosts fame, will be working on UI design; the new senior animator is Ryan Palser, who worked on CoD Advanced Warfare and Ghosts; James Hawkins brings his experience on Unreal Tournament 3 and Gears of War to Bluestreak's concept art and Sarah Asby comes from Epic too, having worked on Unreal Tournament 3 and Gears as well, and will take on the role of executive assistant.
That's quite a star studded lineup, something Blezinski is clearly pleased with. In a statement, he said (via CVG): "The key to building a successful company is to surround yourself with quality people, especially the ones who can do things you can't."
Discuss on our Facebook page, HERE.
KitGuru Says: Blezinski has hired on quite the dream team with lots of old friends in there. Here's hoping it fosters a community atmosphere and not one that's too ego driven.