There's been a lot of controversy over Ubisoft's Watch Dogs, mostly around graphics. While the 2012 version looked stunning for the time and still, the latest trailers have fallen a bit flat and look like everything in the game world has been scaled back. Ubisoft maintains that that's just for the console releases though and for the PC, it's still as pretty as ever. To prove this, it's released a new HD trailer of the game on PC – do you think it looks as good as it once did?
For reference, "zeitlupe," is "slow motion."
[yframe url='http://www.youtube.com/watch?v=WsCt8Yf2emo']
The trailer makes a big show of the wind, rain and sun effects and they certainly are very pretty. There's a real atmosphere improvement with the wind blowing around trees and grasses that certainly wouldn't be there if everything was static. Reflections on wet concrete also look pretty fantastic and day/night cycles are handled pretty smoothly.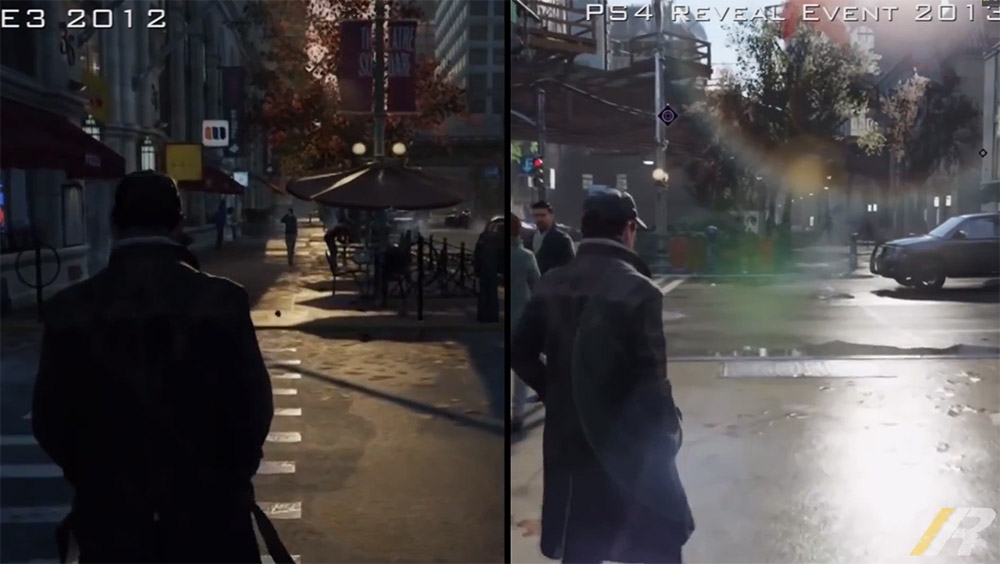 There's a big style change between then and now too
The big question though, is does it look as good as that original E3 reveal?
[yframe url='http://www.youtube.com/watch?v=FcMRkyoHKeA']
I still don't think it's as good. Even when being given the beans on a decent PC, Watch Dogs still looked better back then.  If you're not convinced, have a look at this side by side trailer.
[yframe url='http://www.youtube.com/watch?v=1n5limdBXlw']
KitGuru Says: It makes you wonder if the reason it's been downgraded, is because of the eventual underpowered nature of the new-gen systems. Hopefully the PC version will be easy to mod, that way we'll get the original game aesthetics before long.
[Thanks to AGB, Indefinite Respawn and IGN for the videos]