Net Neutrality is quite a hot topic around the internet based world at the moment, as it seems America and other countries may see the future as a gated community of permissions and access hierarchy and a lot of people aren't happy with it. Similarly, not many people are happy about some dubious throttling that's been taking place in the UK, with TalkTalk throttling back Imgur because of – you guessed it – the children.
While it isn't throttling the site in a traditional sense, the problem comes when an image deemed illegal or offensive is detected on the site. At that point TalkTalk funnels it through a single server so can block the images any time someone tries to access the particularly offending URL. However because of the checks and compartmentalisation of the site, the whole site comes to a standstill for TalkTalk customers.
A lot of people have been complaining on the official forums, with one member posting a reply they got to an email complaint. It reads: "We currently block URLs recommended by the Internet Watch Foundation (IWF) that contain child abuse imagery. Due to the way we block these links, we are aware that some users may experience intermittent issues accessing some hosting sites for the days when a sub-URL, or content that is being hosted on that site, has been placed on the IWF list."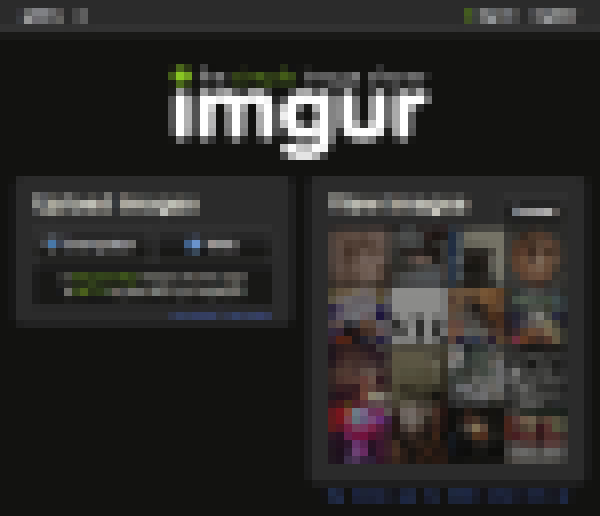 Ah, it brings me right back to my 56k days
"We know that recently some customers had issues for a few days when trying to access WordPress for this reason. This issue only happens for the duration that the URL is being blocked and most hosting sites are extremely responsive in taking down the offensive content once it has been identified. We know this is very inconvenient for customers affected and we are working on an improvement to how we block the IWF list that is intended to stop this happening in the future. We hope this will launch very soon and we will keep you updated with news."
That same user also contacted the IWF to confirm this, and it said that it does provide a list of URLs for companies to take into consideration, but that it doesn't do so to facilitate blocking at an IP or domain level. Ultimately it said, there is no reason a whole site should suffer because of a handful of images.
Wired got in touch with TalkTalk to discuss the problem and was told that the ISP was working on improvements to the issue and hoped that it wouldn't happen again in the future. It also apologised to affected customers.
KitGuru Says: It seems that other ISPs are able to take part in selective filtering without causing problems for anyone that visits the site in question. You'd think TalkTalk would be able to do the same.