Two of the biggest cooperative, class based shooters to come out this year are undoubtedly Turtle Rock Studios' Evolve and Epic Games' Fortnite. While we don't know everything about each game yet, information is starting to trickle out about both and it seems one common thread they share, is that their most shooter-centric classes are pretty similar.
In Evolve, it's known as the Assault and in Fornite, it's the Commando. Both wield high powered weaponry and are focused on damage dealing rather than supporting the other characters. However, Fortnite's one is, in keeping with the game's theme, a little more cartoony. It features much more weaponry and of course it can be upgraded as you go. Before long, we're told in a the Game Informer breakdown, you're running around with weapons for every situation stored somewhere on your person.
The Commando also gets access to grenades and proximity mines, letting you set up traps and choke points, as well as take down hordes of husks early on when they would perhaps be able to swamp the less combat orientated classes.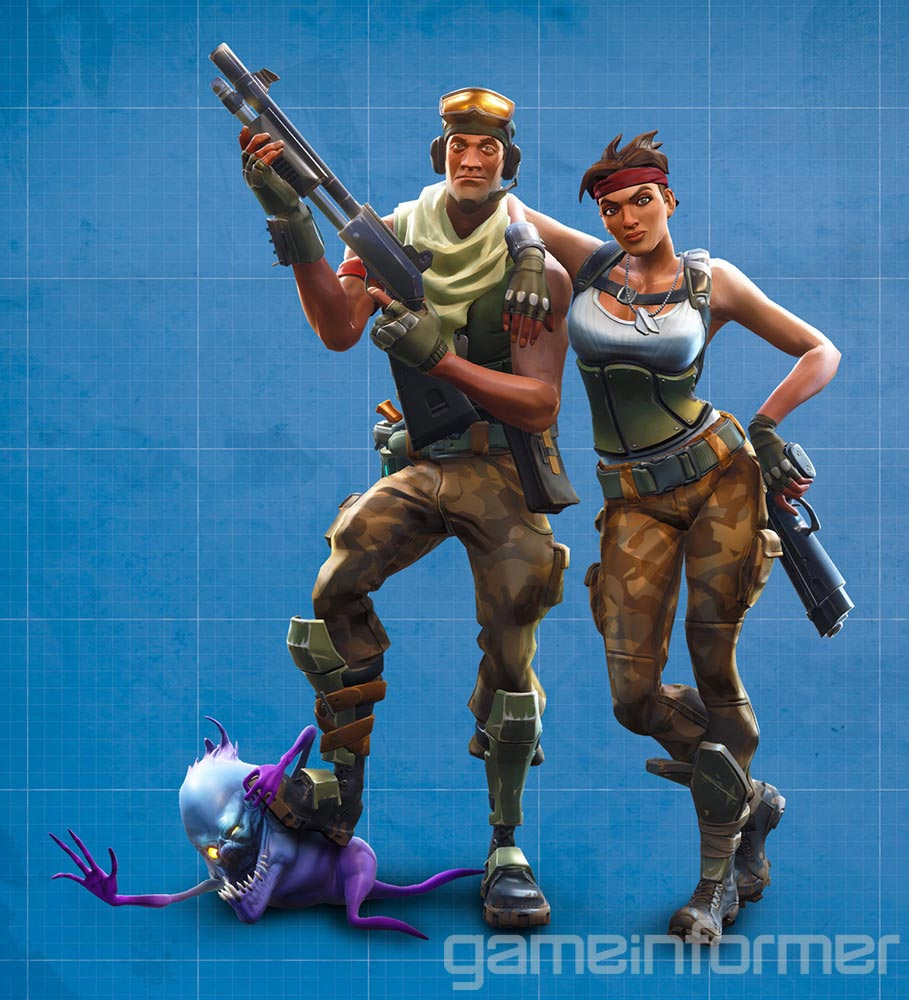 It looks like Fortnight may let you choose your sex too. Source: GameInformer, obviously. 
Beyond the weapons though, it's the class based abilities and unlocks that really set the Commando apart. It starts with the "Debilitating shots," ability, which adds a stackable increase in damage taken to anyone shot by the Commando. The second ability it unlocks, "Make It Rain," increases the class' rate of fire when you land a headshot.
As powerful as the Commando is though, in PVP, it's more of a frontline soldier that's designed to take as much damage and attention as it dishes it out, while other sneakier and more deadly classes get up close and personal to deliver the killing blow more often.
KitGuru Says: This is the first real class information we've had and because of building and constant tool and weapon upgrades, not every one of Fortnite's is going to mirror Evolve's, but in this first one, there's definitely some similarities.