Poor Valve probably has no idea what's going on at the moment. It's normally the apple of every gamer's eye, unable to do no wrong, but that's not the case right now. Since it was announced late last week that the Half Life developer had made it possible for modders to release content with a price tag on Steam's Workshop, gamers have not been pleased. To try and mitigate that, Valve's founder, Gabe Newell, took to Reddit over the weekend to defend his company's actions.
However if you head over to the regular AMA thread, finding his posts are actually quite difficult due to him being downvoted so much. When you do find them however, many of them appear understanding and keen to help, with Newell fixing a couple of individual people's issues, like "unfairly" banned accounts.
However, when it comes to the future of modding, many people's concerns aren't easily cleared up. For example, Valve wouldn't prevent a developer from only allowing paid for mods through the workshop, blocking out other sites and sources like the popular Nexus and Curse platforms.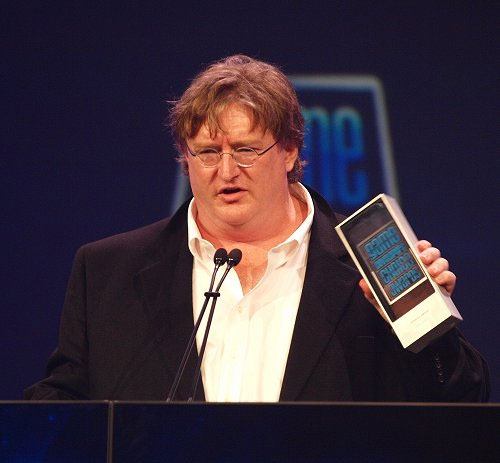 'But you guys gave us this a few years ago?!'
Newell later went on to highlight that much of Valve's internal developers came from the modding scene. Icefrog worked on DotA Allstars as a Warcraft II mod, John Rock and Robin Walker made Team Fortress as a Quake mod. Their careers, he pointed out, really started when someone agreed to pay them for their work.
Gamers quickly jumped on this positive tale however, and asked whether Newell thought games like DotA would ever have taken off if it was a paid modification. Newell admitted that they wouldn't. He did however announce that Valve would be adding a donate-what-you-want button option for modders that would rather accept voluntary contributions, instead of locking content behind a paywall.
Not all questions were so nicely worded however and Newell did spend some time fielding questions from those that accused Valve of money grubbing:
"Let's assume for a second that we are stupidly greedy. So far the paid mods have generated $10K total," he said. "That's like 1% of the cost of the incremental email the program has generated for Valve employees (yes, I mean pissing off the Internet costs you a million bucks in just a couple of days). That's not stupidly greedy, that's stupidly stupid."
Discuss on our Facebook page, HERE.
KitGuru Says: As much as it was good of Newell to take some time out of his schedule to address concerns, I'm not sure he helped much.
Image source: Wikimedia