Kerbal Space Program might be one of the biggest indie success stories of recent years, but that hasn't been able to keep developers at the studio that made it. Eight developers have announced their departure from Squad at once, leaving the company essentially gutted of all its major staff.
Kerbal Space Program (KSP) is a game about launching rockets into space, with little green men aboard. It's a unique and incredibly deep experience that lets you play around with many facets of running a space program and it's sold a couple of million copies over the years of early access and post-launch release. But there have been rumours of problems at developer Squad, for some time now.
Whatever those problems were, it seems they may have impacted people's willingness or ability to continue working at Squad, as following the finalising of the latest KSP version 1.2, eight of the core team members have announced their departure from the company. Following on from some other developers leaving recently, this essentially guts Squad of the original dev. team for the game.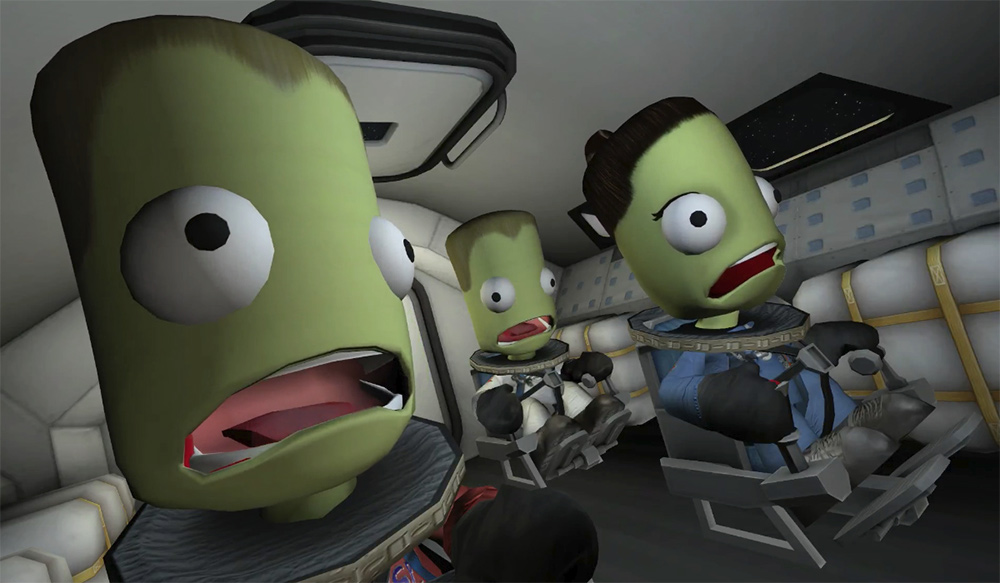 Source: CydonianMonk/KSP Forums
"There's no easy way to say this," was the title of the announcement on the KSP subreddit. "All good things must come to an end, and so it is for us. It is time for each of us to move on from Squad […] We've finished work on update 1.2 and when Squad releases it, it will be a product of which we can be truly proud […] So long, and thanks for all the snacks!"
The post was signed by: "Mike (Mu), Bill (Taniwha), Nathanael (NathanKell), Sébastien (Sarbian), Jim (Romfarer), Brian (Arsonide), Chris (Porkjet), Nathan (Claw)."
Speculation has been abound since the post late last night, with some questioning whether the game would continue to see updates, what the plans for the future of Squad were and more. We do know that the plan for now is to move forward with updating the game, but Squad's future in general remains unclear.
So too do the reasons for these core developers leaving. There have been rumbling of difficulties at Squad for some time, with rumours that upper management was investing company funds in a lot of unrelated personal projects like movie making. PCGamesN cites an inside source which claims that "unsustainable working conditions," were the cause of the mass departure.
Discuss on our Facebook page, HERE.
KitGuru Says: This is a sad day for Kerbal fans, but as one Redditor put it, perhaps this should be seen as the final development point for Kerbal Space Program one? Maybe it's time we looked to the future with an official sequel?