Even though it developed the first truly viable, commercial virtual reality solution, Oculus has known from day one that content is king. Which is why it's bundling so much of it with the CV1 headset when it releases in Q1 2016. Along with the already announced Eve: Valkyrie, it's now been confirmed that platformer Lucky's Tale will also ship with the commercial version of the headset.
Luckey's Tale is a third person game in the vein of Conker's Bad Fur Day, or Banjo Kazooie, though of course this one is played in a virtual dimension, giving a unique perspective to players and some interesting design elements for the developers. Put together by the Playful team as part of Oculus Studios, this will be the first, first-party title the company has put out.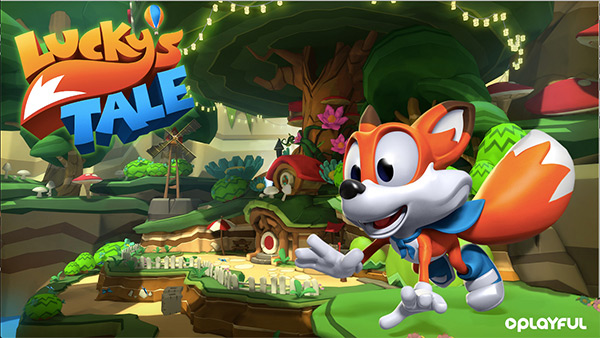 As much as it is designed to offer additional content to early adopters, Lucky's Tale has also been given a lot of thumbs up from various independent publications, which described it as having an amazing level of immersion. It seems that by offering both first person and third person experiences right out of the box for early adopters, Oculus is showing that both third and first person titles can be enjoyable and immersive.
In-fact, Lucky's Tale even impressed its namesake, company founder, Palmer Luckey:
"We always believed there was an opportunity for platformers in VR, but it wasn't until playing Lucky's Tale and working with the Playful team that we truly realized its potential to change how people view this genre of gaming forever," he said. "Lucky's Tale delivers on everything you want in a next-generation VR game – it's thrilling, full of adventure, and incredibly fun to play."
[yframe url='http://www.youtube.com/watch?v=jqEm1fXBWKg']
This is however an Oculus Exclusive, so it may be some time before you see it anywhere but on the CV1.
This title adds to the list of bundled extras with the Oculus Rift CV1 headset when it launches sometime in the next few months. Along with Eve: Valykrie, it also comes with an Xbox One controller.
Discuss on our Facebook page, HERE.
KitGuru Says: What else do you think Oculus will bundle with the release headset to sweeten the deal?