There are lots of things that have people excited about virtual reality. There's the potential for a return of light-gun games, where we spend our time gunning down hordes of enemies with pin point accuracy; horror games where we wet ourselves in fear at a terror that is quite literally right behind us; and 360 degree movies that may change the face of film making forever. But as it turns out, VR has the potential to give us that sense of child like wonder in incredibly simple experiences, like Toybox.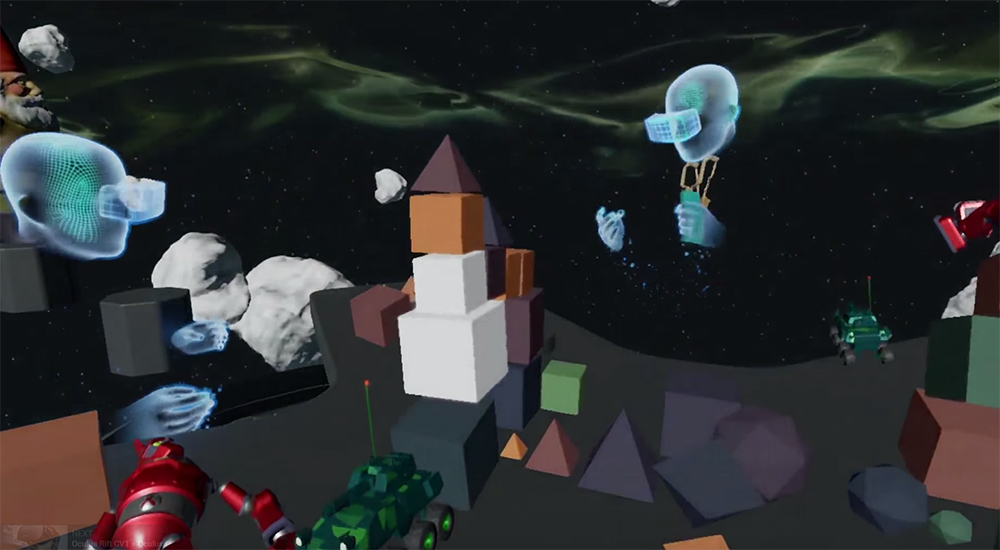 Toybox is an internal test platform within Oculus that has evolved into its own gameplay experience. It's been used over the past few months to demonstrate the Touch controller technology that the Facebook property has been working on and many journalists have reported an element of child-like wonder in the game, because it's very reminiscent of the activities we took part in as kids.
There's blocks to build, slingshots to fire at the towers you put together, lasers to shoot gnomes with and puppets that can be manipulated. Better yet, Toybox is a multiplayer space, so you can take a friend and just play around with the surroundings, high-fiving and throwing thumbs up whenever you get the chance.
[yframe url='http://www.youtube.com/watch?v=iFEMiyGMa58′]
That's what Oculus showcased in its latest official video and it does indeed look fun. It will be interesting to see if this sort of VR game/experience is always so, or whether it's only as fun as it is now, because VR is so new.
Discuss on our Facebook page, HERE.
KitGuru Says: Virtual reality as a whole has this sense of awe that it's difficult to find as an adult. It's great fun putting the headset on and just staring slack jawed at pretty lights.