When the PlayStation 4 was first announced back in early 2013, one of the first games shown running on its hardware was Deep Down, a dungeon crawling, Dark Souls-like experience with cooperative monster slaying and a stunning engine behind it all. But here we are nearly three years on and there's no sign of it; unless you look to the trademark office that is, as it's just been extended.
Issued just a few days ago, Deep Down's trademark was renewed by Capcom (thanks AGB), with its ongoing effort described as: "Applicant continues its efforts in conducting product and/or service research or development with respect to the allowed good and services."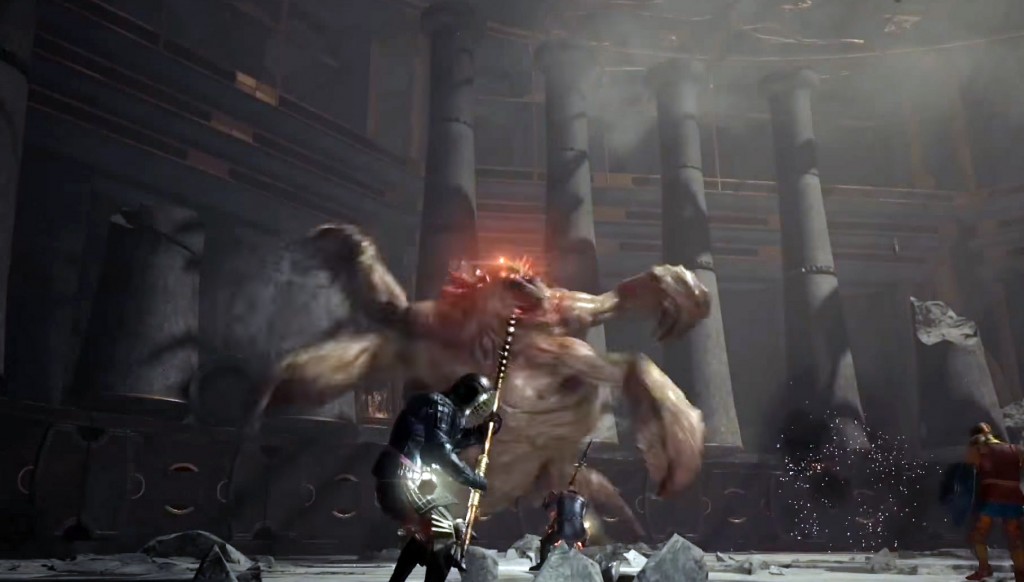 Translated to something a little less pretentious, it essentially means that Capcom is still working on Deep Down and does plan to release it in computer game form at some point. Though now it's difficult to imagine when, as the game has been worked on for a long time.
Originally a beta for Deep Down was planned to release in mid-2014 to coincide with the Japanese release of the console, but developers said that they wanted to expand the scope of the game to offer a more long-term experience to players, so it had to retool it. Then pushed to 2015, the public beta still has yet to materialise.
[yframe url='http://www.youtube.com/watch?v=dQa2VwNV-6E']
As well as offering difficult, dungeon crawling experiences, Deep Down also combined some elements of time travel akin to the Assassin's Creed series. The game was said to be set at the end of the 21st century, with players touching certain artefacts to send them back to various time periods and face off against the foes they find their.
Discuss on our Facebook page, HERE.
KitGuru Says: The variety of enemies we see even in the demo footage are pretty exciting and I like the way it all appears HUD-less, though whether that is just for demoing purposes is not clear.