For many gamers, Runescape was a once-upon-a-time game they played, back when they were young and childless, back when they had the time for MMOs but before they could afford subscription charges. Looking to tap into that five-minutes-a-day gaming that has helped lure in people to titles like Cookie Clicker is Runescape developer Jagex, with its own take on button-clicking simulators, with Runescape: Idle Adventures.
Set to be developed by Hyper Hippo, the team behind AdVenture Capitalist, another clicking title that ultimately delivers just a few minutes of real 'gameplay' in a 24 hour period, Idle Adventures will have players kitting out a hero with weapon, armour, spells and abilities and then sending them off to quest and adventure without you.
Everything will operate in real time, so it may take hours for something interesting to happen, but if you only have a few minutes each day to sit down and flex your strategic muscles, this might be the perfect game for that.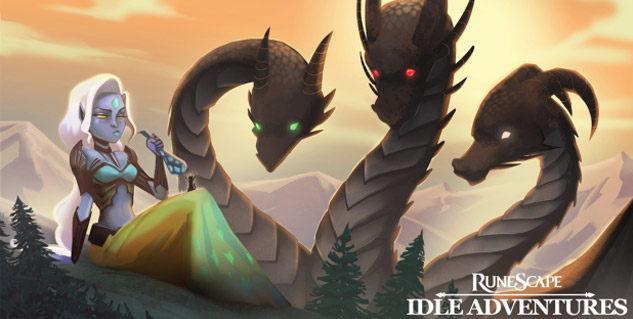 "It's an addictive, quick-to-play RPG boiled down to the basics of levelling and looting. In a typical session, you'll spend a few minutes making choices for your customisable hero, then leave him or her to train, fight and quest in real time," said a Jagex spokesperson on the company blog.
Unlike other games in this "idle" genre though, Jagex is looking to offer story progression, real strategic choices and although relaxed, a much more deep gameplay than others have shown so far. The setting for the game has you managing an adventurer who has come to posses a mythical artifact known as "The Needle." Players will have to protect it from those that want to steal it, as well as completing tasks and jobs throughout the day.
Set to release sometime this spring on PC for free, Jagex has promised iOS and Android versions will arrive later this year.
Discuss on our Facebook page, HERE.
KitGuru Says: I've been suckered in to the latest version of Cookie Clicker. It's a good mid-work distraction that stops me going down a rabbit hole of reading Reddit or similar. Do you play any of these "idle" games?