Ryse: Son of Rome, originally an Xbox One exclusive, caused developer Crytek a lot of problems, as despite being a beautiful rendering of what new-gen games could look like, its gameplay was lacklustre, with quick time events galore and repetitive combat. However now in an effort to recoup a little more of its investment, the CryEngine maker is bringing it to the PC too and as you might expect, the game looks just that bit prettier when you put the power of a PC behind it.
[yframe url='http://www.youtube.com/watch?v=7zCtTgLkt7k']
Ryse was already a pretty game on the Xbox One, but as with many games on the latest generation of consoles, it struggled to hit two important milestones, 1080p resolution and 60 frames per second. Instead when launched it ran at just 30 FPS with a resolution of 900p. However the PC version does away with these limitations, making for a slightly crisper and overall much smoother looking game.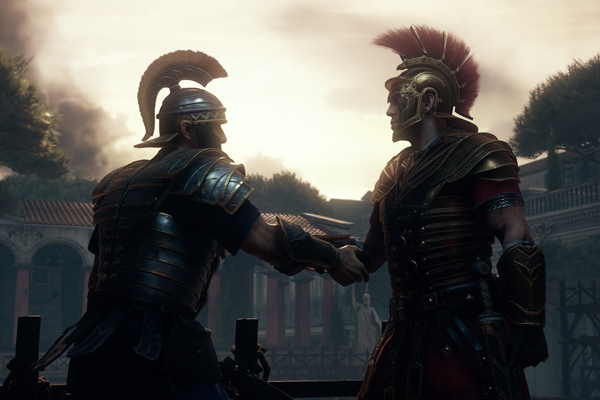 In the footage above we can see Digital Foundry's direct comparison between the two versions of the game, with the smoother aspects of the PC plain to see. That said, the game doesn't do much beyond that to make you think it's worth buying the game on the PC instead of its original platform, even with its detailed graphical options in the settings menu. According to the rundown, "the advantage [is] mostly lost in movement. We need to move to 2560×1440 and 4K to see a truly game-changing difference – and that requires some serious GPU power," it said.
Digital Foundry was looking at a preview build, so it's possible that the game will look better by the time it actually launches on the PC, but it shows that Crytek was really able to work within its frame rate and resolution limitations with the original Xbox One version to create something very pretty even with those problems.
Ryse: Son of Rome is set to launch on PC on 10th October.
Discuss on our Facebook page, HERE.
KitGuru Says: That said, a minor improvement in resolution and frame rate is unlikely to sway many PC owners to pick up the hack n' slash fest.