The Sonic franchise is a pretty difficult one to manage. Although it has a series of classic games back in the '90s and an even better remembered duo from the Dreamcast era, Sonic games have otherwise been pretty hit and miss. The latest Sonic Boom was very indicative of that latter category and when Sega recently announced a mobile endless runner Sonic title, many wondered – with some hoping – that this would be the new direction for the blue hedgehog. Apparently not though.
In a chat with 4Gamer (translated by TsszNews), head of Sonic Team Takashi Iizuka – who's been behind almost every series game since Sonic and Knuckles – said that while it was good to see the franchise branching out, there were no plans to make it a dedicated mobile IP.
When asked if there was a "possibility that the future of Sonic the Hedgehog is going to shift [to] smartphones?" Iizuka replied, "Currently we don't."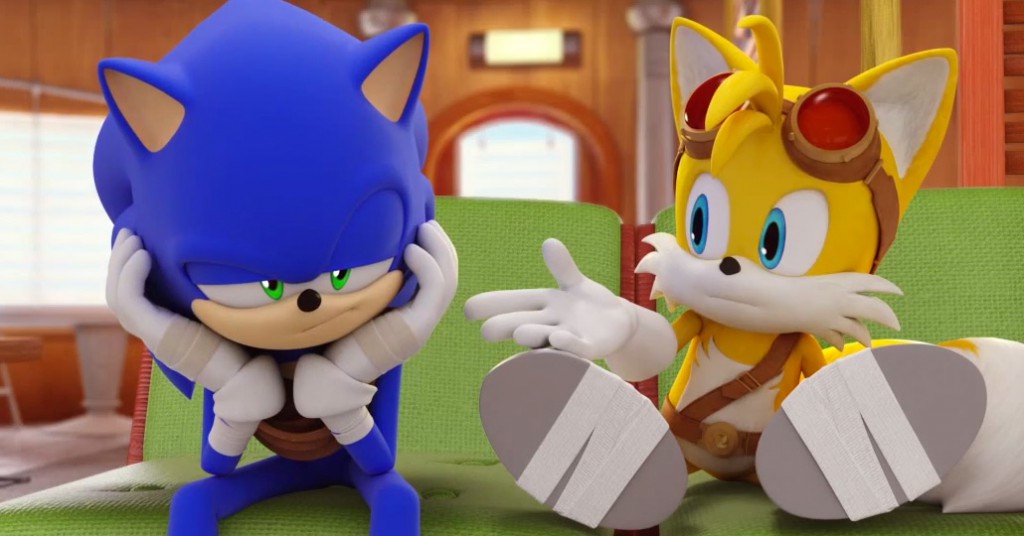 The Sonic Boom TV show on the other hand has been much more well received
While he went on to say that free to play was a good business practice for a mobile title, that ultimately he didn't have any plans to "stop [making] Sonic for home-video game consoles. Don't worry about them!"
Of course while some hardcore Sonic fans may be pleased with this news, as they still hold out hope for a decent modern Sonic game, many people would rather the franchise took a well deserved rest and gave fans the chance to forget recent poor design choices.
Discuss on our Facebook page, HERE.
KitGuru Says: And more importantly, give Sega a chance to figure out just how to make Sonic relevant in today's gaming landscape. Either the little guy needs completely reinventing – again – or they need to go back to the well and realise what made the Sonic Adventure games so great. 
Chao racing.