As beloved as it is, Valve took a big hit to its reputation when it tried to introduce paid-for mods earlier this year, causing it to drop the idea less than a week after it was introduced. Valve always made out like it hadn't given up on the idea though and that's now clear as day. It's launched a developer run item shop for games on Steam, which lets the makers of different titles sell DLC content through it, as well as incorporate user-made items which they feel are good enough to sell in an official capacity.
Described mostly as a tool to make things easier for developers, the item stores remove the need for those making games to have to worry about incorporating a store within them. They don't need to worry about payment processing or even building the UI for it: they can just use Steam's store.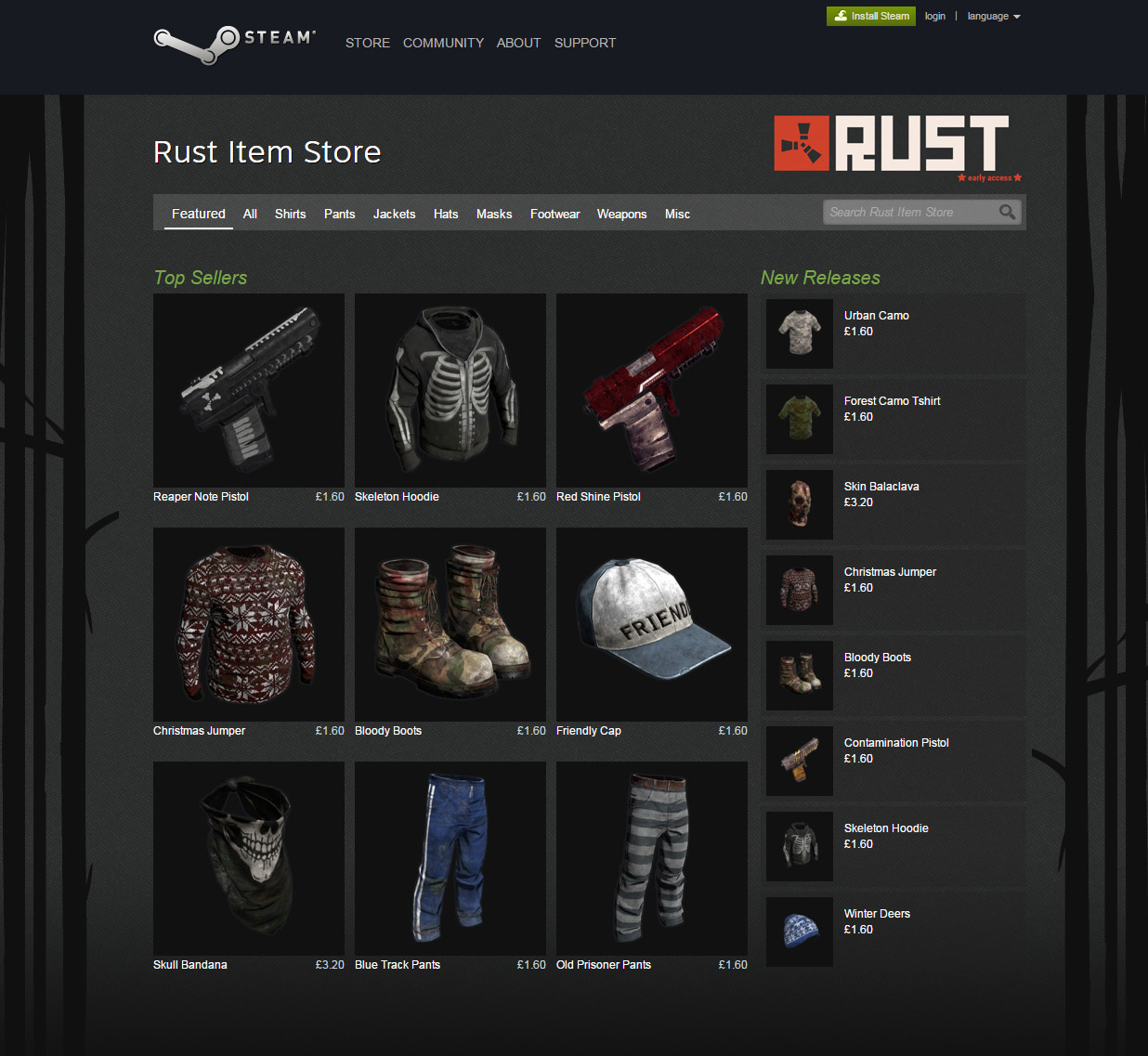 And indeed that's a nice feature to have, but it's the ability to sell user created items which might draw the ire of some. Home-brew cosmetic item makers can create and submit them to a game's store. From there the developer can decide if that item is worthy of being sold alongside the official digital merchandise, before setting a price and putting it in the store. All proceeds are said to be split between the modder and the game maker, though Valve didn't specify in what percentage.
The first Steam game to support the new item store is Rust, with a number of cosmetic item options for players to dole out a few pounds for. It's not clear if more than just cosmetic items will go on sale in the future, though it seems certainly possible.
Discuss on our Facebook page, HERE.
KitGuru Says: This seems like a better implementation for paid mods than Valve tried before, but it seems hard to imagine modding communities being the same when money can be made from their endeavours.