If you've ever been on one of those '4d' experiences at Disney Land, Universal Studios or any other number of theme parks and hotels around the world, chances are it was made by Landmark Entertainment, a company well known for its immersive real-world experiences. But those theme park rides are the future of the past, so looking to the future of today, Landmark Entertainment is now getting into the VR game and it's making entire virtual theme parks for headset wearers to enjoy.
A number of companies have announced theme park-like experiences in virtual reality over the past year, like The Void, which looks to have people come to a location and enter a different world. What Landmark Entertainment is looking to do with its Virtual World's Fair, is have people put on a headset at home and come visit the park from their own living room.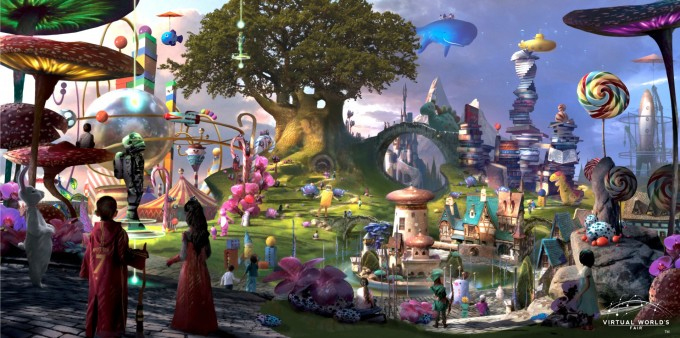 While the park itself will feature rides, social interaction with other visitors, entertainment, education and even shopping, one of the more important aspects of what Landmark is doing, is creating a portal to its virtual world – the Pavilion of Me. That place will be like a digital version of the user's home-base, letting them watch TV, video chat or play games in a comfortable location. When they want a more worldly, exciting place to visit, they can step through a portal and right into the virtual park.
While the Pavilion of Me will be made available next year, the full theme park experience won't launch until 2017, as per RoadtoVR. However when it does launch, along with the rides and virtual adventures, it will include experiences like Passportal, which will let you travel to exotic locations; Intencity, which will have concerts, art and experiences from performers and artists and the Tower of Humanity, which will offer more serious discussions and debates on important issues.
Discuss on our Facebook page, HERE.
KitGuru Says: As much as this is an ambitious project, it's a shame that more isn't being released sooner. A proof of concept demo on the DK2 would go down very nicely guys… you know, if you want to send me a download link.