Final Fantasy VII is a game near and dear to the hearts of many gamers around the world. For a lot of them, the original PlayStation title was their first real introduction to the Final Fantasy series of games and its story was very well crafted for the time. That's why as much as Square has annoyed many with talk of redoing the combat for the remastering, it should still be a fun ride. For a pretty different experience entirely though, how about re-imagining it at a side scrolling brawler?
This is a fan-made project, so there isn't much in the way of official backing and it's in the very early stages of development, but already it looks pretty polished. Players can side-scroll-slash their way through the first few areas from the original game in one long level, culminating in a boss fight against the robotic scorpion.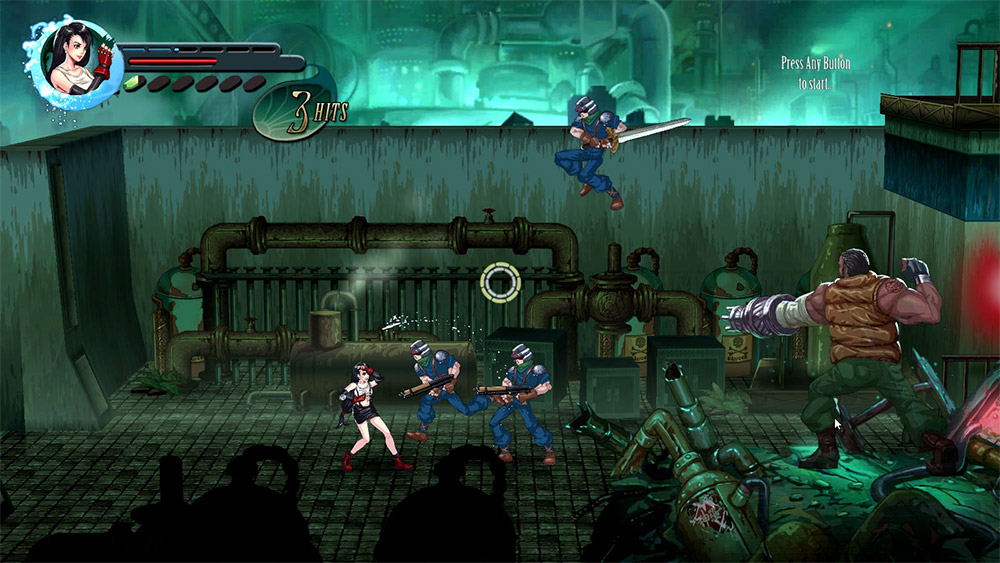 Currently there are two playable characters, Cloud and Tifa, with Barrett acting as a timed fire support – think the police in Streets of Rage – and they can be played individually or cooperatively. They even come with their own Guardian Force to summon, with Ifrit and Shiva making an appearance. Later when the game is complete, we're told that the full roster of customisable summonings will be available.
[yframe url='http://www.youtube.com/watch?v=wbpak87YqLQ']
Materia powers up as you go, giving you access to the more powerful attacks in your arsenal, and there's a variety of melee and ranged enemies to deal with, which require their own unique attacks to take down.
Currently the game is free to play in browers (though not Chrome) on the official site. You can also download the standalone executable if you'd rather play offline.
Discuss on our Facebook page, HERE.
KitGuru Says: I wonder if the new combat system that Square is said to be making for Final Fantasy VII will end up being more like this than the original turn based one.