Despite all the buzz regarding 4K ultra-high-definition format in general and UHD televisions in particular, Kazuo Hirai, chief executive officer of Sony Corp., believes that the technology is years away from becoming a mainstream one. Nonetheless, he is already thinking about time when 4K TVs become commodity and his company will still need to make money on them.
"It is not going to happen next year; it is certainly not going to happen the year after. We are talking about a longer haul – five years, seven years," said Mr. Hirai at a roundtable interview during the Consumer Electronics Show this week, reports Recode.
Mass adoption of a new standard is a tremendously complex task in the high-tech world. It involves thousands of companies in different industries and eventually affects hundreds of millions of people. Some industries are moving rapidly, some others are moving terribly slowly. Some companies are leading innovation, other are following, or even sticking to old technologies.
While videophiles want to watch ultra-high-definition movies in 3840*2160 resolution and are concerned about high prices of 4K TVs and lack of content, the majority of people continue to watch regular TV programs. In the TV industry, even full-HD quality is not something pervasive, many channels are still aired in standard-definition quality. The big task for the TV industry in general is to make 1080p resolution a standard for broadcasting. 4K may be the next phase for the home video industry, but the TV industry is clearly not ready for the same step forward now.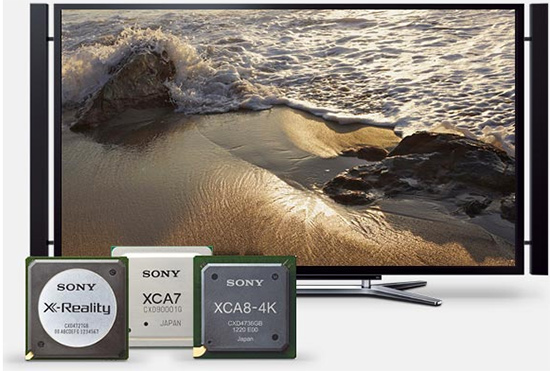 But while Mr. Hirai does not make predictions when 4K UHDTVs become commodity and the company's profit margins will drop for this category of products, he is confident that this will happen over time. For him, it is important to build a company that will be profitable despite of market conditions and available technologies.
"If and when this commoditization of 4K TVs comes along – and at some point it will – we need to have an organization that is working as efficiently as possible with the lowest cost but with the highest quality to make sure we are withstanding the wave of price reductions that we will inevitably see," said the head of Sony.
KitGuru Says: The vast majority of TV channels in Europe still come in standard definition, which is a shame. For TV programs 4K TVs are clearly not needed. But when it comes to modern movies, which were made to be watched on the best possible equipment, ultra-high-definition makes a great sense. Perhaps, home video entertainment industry just needs to move on with new technologies?