ASUS has released a number of highly rated wireless routers over the years. To cap off 2019, the ZenWiFi system is joining the lineup, available in both WiFi 6 and WiFi 5 models and Mesh wireless technology for even better coverage. 
The ZenWiFi AX is the WiFi 6 model (802.11ax) while the ZenWiFi AC sports the WiFi 5 (802.11ac) tech we're currently used to. The router has a low-profile design intended to blend in nicely for a living room or a home office. AIMesh technology makes setting up a whole-home mesh network as easy as possible, while AIProtection Pro acts as a built-in security suite to keep your connection secure.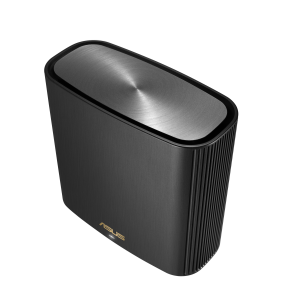 In terms of speed, the ZenWiFi AX can push a total data rate of up to 6600 Mbps and covers 5,500 square feet. Meanwhile the WiFi 5-bound ZenWiFi AC delivers a data rate of up to 3000 Mbps and covers up to 5,400 square feet. As you would expect from a router like this, 2.4GHz and 5GHz wireless channels are offered.
The ZenWiFi AX and the ZenWiFi AC routers will be available as standalone routers, or in a double pack for those looking to jump straight in with a Mesh network. Pricing and availability info for the UK will be coming soon, so we'll update this story once those details come in.
KitGuru Says: Are any of you looking to make a network upgrade this year? Are you leaning towards a Mesh setup, or picking up a new WiFi 6 router?