Lenovo Group and IBM Corp. on Thursday inked an agreement in which Lenovo plans to acquire IBM's x86 server business for about $2.3 billion. In addition to the division, Lenovo will also get software, networking and maintenance operations. Thanks to the deal, Lenovo will become one of the leading x86 server makers in the world. Dell was also reportedly interested to get the x86 server business from Lenovo, but has not managed to reach a deal.
Under the terms of the agreement, Lenovo will get System x, BladeCenter and Flex System blade servers and switches, x86-based Flex integrated systems, NeXtScale and iDataPlex servers and associated software, blade networking and maintenance operations. IBM will retain its System z mainframes, Power Systems, Storage Systems, Power-based Flex servers, and PureApplication and PureData appliances.
About 7500 IBM employees around the globe, including those based at key locations such as Raleigh, Shanghai, Shenzhen and Taipei, are expected to be offered employment by Lenovo.

"This acquisition demonstrates our willingness to invest in businesses that can help fuel profitable growth and extend our PC Plus strategy," said Yang Yuanqing, chairman and CEO of Lenovo. "With the right strategy, great execution, continued innovation and a clear commitment to the x86 industry, we are confident that we can grow this business successfully for the long-term, just as we have done with our worldwide PC business."
Lenovo and IBM intend to enter into a strategic collaboration which will include a global OEM and reseller agreement for sales of IBM's entry and midrange Storwize disk storage systems, tape storage systems, General Parallel File System software, SmartCloud Entry offering, and elements of IBM's system software portfolio, including Systems Director and Platform Computing solutions.
Following the concluding of the transaction, Lenovo will assume related customer service and maintenance operations. IBM will continue to provide maintenance delivery on Lenovo's behalf for an extended period of time, so customers should see little change in their maintenance support.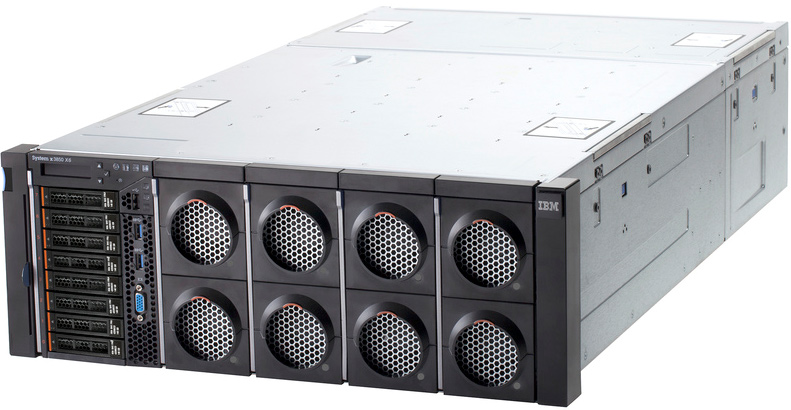 IBM will keep developing and evolving its Windows and Linux application portfolio for the x86 platform. IBM is a leading developer of software products for x86 servers with thousands of products and tens of thousands of software developer and services professionals who build software for x86 systems.
The purchase price is approximately $2.3 billion, approximately two billion of which will be paid in cash and the balance in Lenovo stock. The transaction is subject to the satisfaction of regulatory requirements, customary closing conditions and any other needed approvals.
"This divestiture allows IBM to focus on system and software innovations that bring new kinds of value to strategic areas of our business, such as cognitive computing, Big Data and cloud," said Steve Mills, senior vice president and group executive of IBM software and systems. "IBM has a proven record of innovation and transformation, which has enabled us to create solutions that are highly valued by our clients."
KitGuru Says: With multiple x86 server lines from IBM, Lenovo will become even more innovative and respected company in the industry. Question is, will the company be able to develop high-end enterprise-class x86 machines to compete against upcoming mission-critical and business-critical Intel Xeon-based systems from companies like Hewlett-Packard?