Intel is making big pushes into a number of different markets this year, driving its low-power, small form factor chips into wearables and micro-systems, and looking to make its Xeon CPUs dominate in the hotly contested server market with the help of Oracle. Together they're hoping to convince enterprise customers to use Oracle severs powered by Intel's business focused Xeon processors.
The new scheme is known as Exa Your Power and was shown off at the Oracle Openworld conference in San Francisco. Announced by both CEOs of Intel and Oracle, Mard Hurd (of the latter) said there there were currently thousands of servers running Oracle software on IBM hardware. Moving forward they want to change that to Oracle systems running on Intel hardware.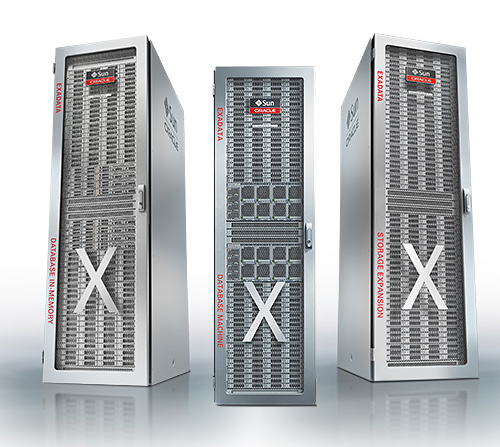 As an example of why that might be a good idea, the two CEO's highlighted one major IT services provider, Computer Sciences Corporation. It recently moved to the new Exadata X5 Intel based system and found that some of its applications ran as much as 10 times faster than when they were run on IBM servers.
As The Inquirer points out, previous to this event, IBM was talking up its relationship with Oracle, suggesting that the pair would deliver great performance from their new developments. You have to wonder how it feels after seeing Intel and Oracle so cosied up.
Discuss on our Facebook page, HERE.
KitGuru Says: Although the enterprise-focused server market isn't quite as sexy as the desktop or mobile industry, it's certainly a lucrative one. It will be interesting to see how far this major partnership goes.