It's getting close to Christmas, so we are getting in the holiday spirit! This year, we are rolling out the KitGuru Advent Calendar, with a series of giveaways every day throughout December. For Advent Day two, we have teamed up with SEASONIC, giving readers the chance to win an excellent Seasonic Prime Titanium 600W Fanless power supply – One of the only products in KitGuru history to score 10 out of 10!

These are 'reviewer' giveaways, meaning in return for the prizes, we ask that readers share their thoughts with us. These reader reviews will then be shared with others on the site and Facebook page. They don't need to be super in-depth or as detailed as our own reviews, but a summary of your thoughts would be appreciated by not just us, but by readers as well. If you can manage to take some pictures – all the better.
Today we are giving away the Seasonic Prime Titanium 600W Fanless PSU! We reviewed this particular unit earlier this month and gave it our highest award. We even went as far as to call it 'a dream power supply', so we are very excited to be giving one away – thanks to Seasonic as always for their commitment in helping support KitGuru and the readers.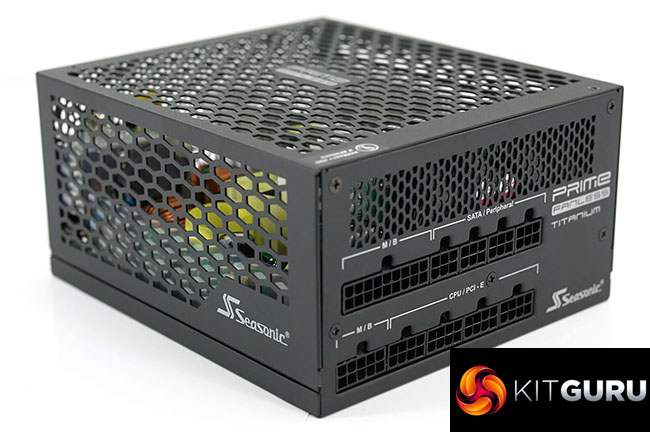 We are running this one through our Facebook page, so all you need to do is head over to THIS POST and let us know that you're interested in reviewing some goodies. We will then pick a winner over the weekend just before we roll out the next mystery giveaway. Keep an eye out over the next couple of weeks because we have loads more lined up.
UPDATE: This competition is now CLOSED. Our winner is Paul Bruckshaw! If you didn't win this time, then perhaps try your luck with Advent Calendar day 3! You can find out about the next giveaway HERE. 
KitGuru Says: Advent Calendar day two is live! Good luck to everyone who decides to enter. Be sure to keep checking back to find out what the next giveaway is going to be!