Update: This competition is now CLOSED. Thanks to everyone who entered. Our winners this time around are:
TR200 240GB- Kurt Dugmore
RC100 120GB- Rob De Vries
If you didn't win this time around, then keep an eye out as we'll have more giveaways coming up in the future. We currently have a new one running, which you can find HERE.
Did your New Years resolution involve finally upgrading to an SSD? If that's the case, then we would like to help you out with that. We have teamed up with Toshiba to give away two brand new SSDs! One lucky KitGuru reader will be getting a 240GB TR200 and another will be getting a 120GB RC100. 
We know that there are still many people without an SSD, even now in 2019. The performance benefits are well documented at this point, it is time to upgrade and we are going to help two lucky readers get there.
We reviewed the Toshiba TR200 SSD a while back, praising it for its performance. We have also reviewed the OCZ Toshiba RC100, which scored points for its tiny design and affordable price point. We are giving away one TR200 240GB and one RC100 120GB- two winners, one SSD each.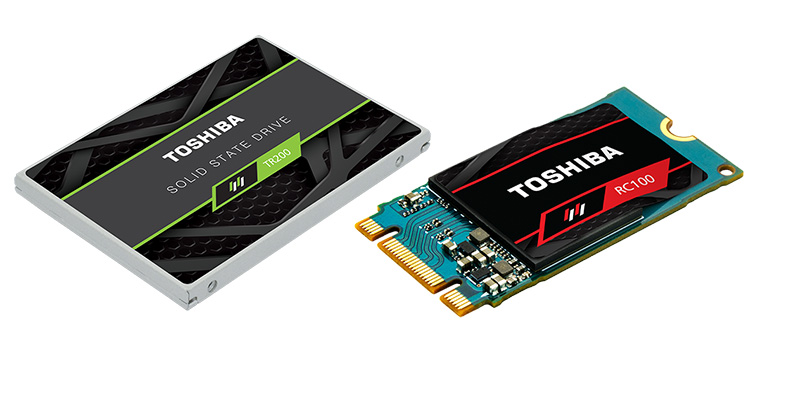 Entering this competition is simple. All you need to do is head over to THIS POST on our Facebook page and comment with a picture of your PC. We love seeing what hardware our readers are using!
This giveaway will be running from Friday the 25th of January until Friday the 1st of February. Two winners will be picked, messaged and announced then.
KitGuru Says: Kick off 2019 with an SSD upgrade! Good luck to all of our readers who enter and thanks to Toshiba for teaming up with us for this giveaway!