We are back with another giveaway to share with you all. This time, we have teamed up with MSI and In Win to give you the chance to win a brand new gaming PC, featuring an Intel Core i7 7700K and a GTX 1060 all housed inside of the In Win 303 MSI Dragon Edition case!
This particular giveaway is open WORLDWIDE so all of our readers can feel free to enter. Here is the full spec of the system you can win:
Intel i7-7700K CPU.
MSI Z270 TOMAHAWK ARCTIC Motherboard.
MSI GTX 1060 ARMOR 3G OCV1 Graphics Card.
In Win 303 MSI Dragon Edition Case.
GeIL SUPER LUCE 16GB (4x4GB) 2400MHz DDR4.
256GB Toshiba M.2 PCI-e SSD.
Alphacool 360mm Eisbaer AIO Watercooler.
In Win Aurora RGB LED 120mm Fans x3.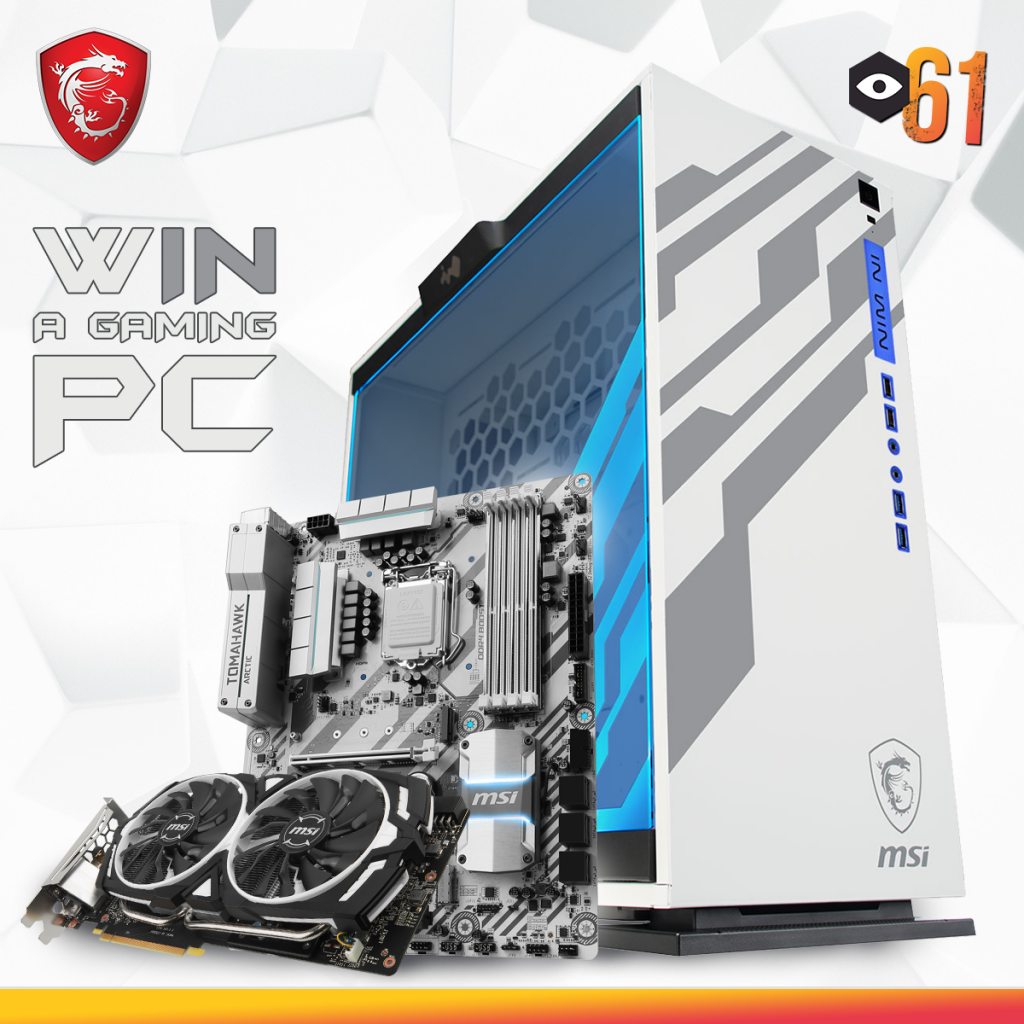 So how do you enter? Well, that part is easy, this competition is being run through gleam.io, so all you need to do is follow the instructions to start racking up entries. Those attending Insomnia I61 this year will have the chance to gain a bit of an edge by visiting the MSI stand.
The winner will be picked randomly within a few days of the competition ending and will be contacted by email to arrange prize shipping. Don't forget that MSI will also have some special plans for Insomnia i61 this year, so be sure to keep an eye on their event page to stay up to date, or possibly even win tickets to the event.
KitGuru Says: Good luck everyone!