Steam Deck was only announced last week but scalpers have already started to put the console up for sale by more than double its MSRP. Searching for "Steam Deck" on eBay shows multiple listings of Valve's upcoming console, some priced at up to £1200.
When Valve announced Steam Deck, we were told that the handheld device would be available for preorder on Friday 16th July. The 64GB model goes for £349, the 256GB model costs £459, and the 512GB model is priced at £569. Soon after Valve opened up preorders, the console sold out. However, considering the number of Steam Deck listings posted on eBay, it looks like these consoles were not only bought by gamers but also by some scalpers.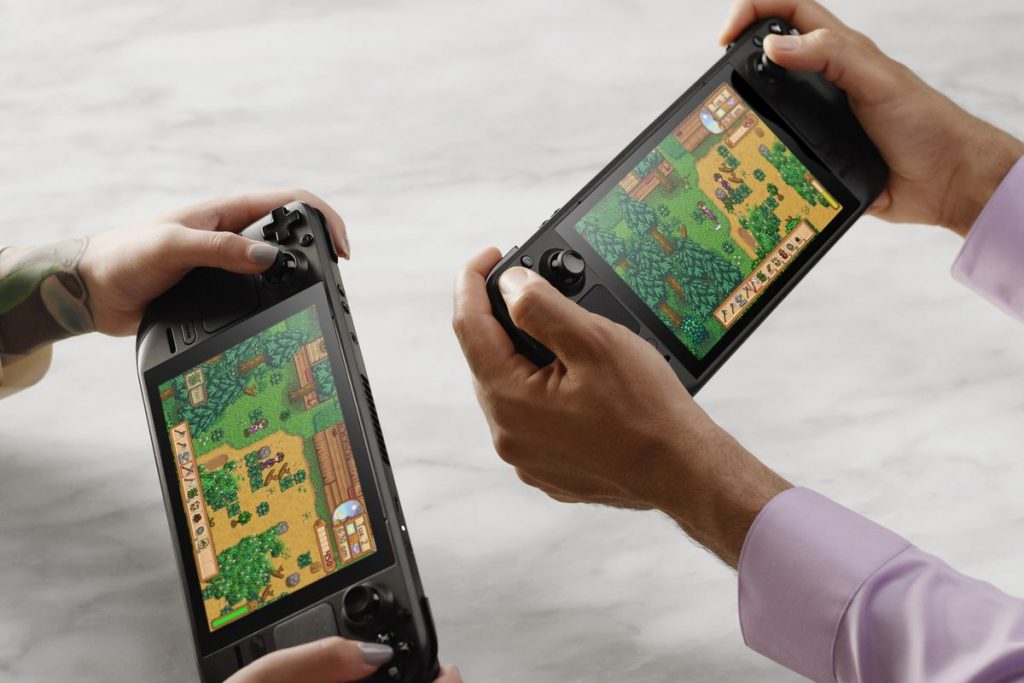 When searching by "Steam Deck" on eBay, multiple listings for the 256GB and 512GB models are found, with prices – at the time of writing – ranging from £700 (256GB) up to £1200 (512GB). That means the flagship model is listed at over twice its MSRP as set by Valve.
To preorder a Steam Deck, Valve asks for a refundable deposit of £4 instead of asking for the console's full price. That clearly won't be much of a deterrent to scalpers, but Valve also implemented other protections like only allowing customers with a Steam account created on or before June 2021 to order, and limiting the amount of preorders to one per customer. Unfortunately, it wasn't enough to keep scalpers away.
Discuss on our Facebook page HERE.
KitGuru says: The first preorders are expected to ship in December 2021, but those trying to reserve a Steam Deck now are only expected to receive it by Q1 2022 and later. Will you preorder a Steam Deck, or will you buy it from eBay or another similar website?