The Kingston HyperX Cloud II gaming headset is one of my all time favourites and I have only been using it for just over a week. It has excellent sound quality in a number of different scenarios and it is easily one of the most comfortable I have ever worn.
None of this is too surprising since I enjoyed using the original Kingston Cloud headset so much and this is merely a revamped version of that with 7.1 software support and its own hardware soundcard. That means that you get the same levels of ultra comfort over long periods, the same impressive music playing abilities throughout the frequency spectrum and the same punchy audio in games and movies.
The 7.1 system is not perfect and I would suggest those looking for a 'real' surround sound experience save up and get themselves a headset with the correct number of drivers, but for a middle ground solution the Kingston Cloud II does an excellent imitation of surround sound audio that can add a whole new element to your gaming.
It is not quite as good as the real deal, but it is good enough for most gamers, especially if it is their first taste of surround sound.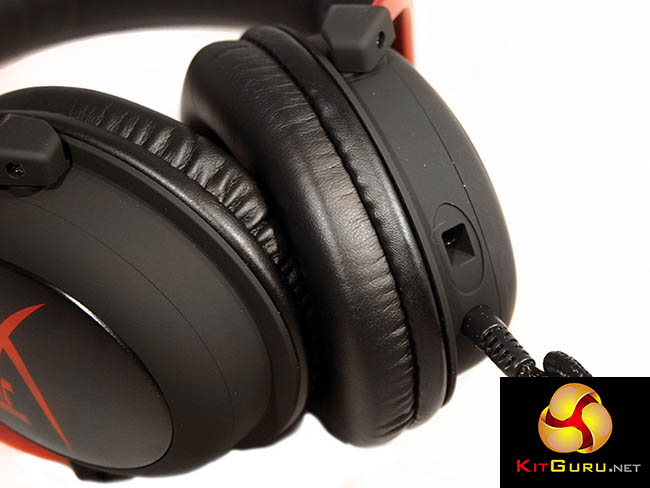 Over all, Kingston has done a bang up job with its new Cloud II gaming headset and I have no problem recommending it to everyone, especially since it can be found for just a few pounds more than its stereo-only brother. However, if you do find yourself not wanting to stretch to this new version, I can still heartily recommend the original – especially in that more fetching white/black combination.



The Kingston HyperX Cloud II gaming headset is currently available via Overclockers UK for £74.99 inc vat.
Discuss on our Facebook page over HERE.
Pros
Gaming audio is fantastic. Although imperfect, 7.1 setting adds new dimension to gameplay.
Metal frame means no creaking, making it great for Oculus Rift gaming.
Great for music too.
Plenty of volume.
Microphone clarity is excellent.
Supremely comfortable over multi-hour periods.
Although not advertised, works perfectly with the Wii U Gamepad.
Cons
Virtual surround sound is not as good as the real deal.
Audio cable should be on the right.
Noise cancelling microphone is not perfect.
KitGuru Says: Kingston's newly revamped Cloud II headset does not change the formula much, but that is a good thing. The surround features add a new element to an already stellar product without bumping the price up too much.