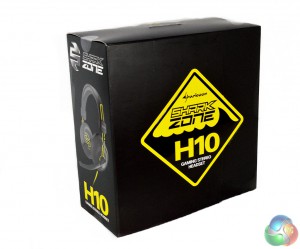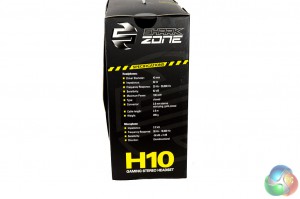 The Sharkoon Shark Zone H10 headset comes in similar packaging to the Shark Zone M20 mouse that we recently reviewed. The front of the box features a magnetic flap, giving you a peek at what is inside, while the side of the box lists all of the key specifications.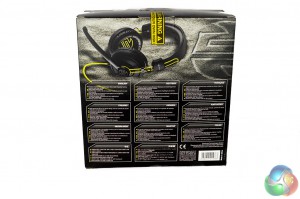 The back of the box lists some key features in multiple languages, including the flexible microphone and closed back headphone design.
The headset maintains the Shark Zone yellow and black color scheme. The head band features thick but firm padding and the ear cups are fixed in place, so they won't swivel around at all.
The yellow metal arm running along either side of the H10 allows you to adjust the headphones to fit different head sizes. Personally, I'm not a big fan of the aesthetic here, I do like the yellow and black color scheme but I would have preferred a hidden sizing mechanism, rather than having it on display.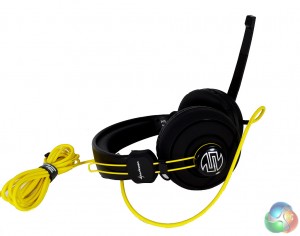 As you can see, the H10 uses a long, rubberized yellow wire. This will help prevent tangles but it also attracts black marks with ease.
The 3.5mm headphone and microphone jacks are gold-plated, while the in-line controller bares the Shark Zone logo, along with a volume control wheel and microphone mute switch.