Intel launched its new Xeon-D-2100 processor this week, built from the ground up to address space and power constraints of edge applications and data centre or network applications. The beefy 18-core system-on-chip (SoC) makes use of the Intel Xeon Scalable platform, with Intel promising to "grow performance and capacity without increasing power consumption."
The Xeon family often belongs in servers and sizeable workstations rather than the usual home systems, usually being less than ideal for connected cars, VPNs and streaming video. The Xeon D-2100 processor attempts to help this by containing the same brawny specs such as 18 "Skylake-server" cores, while pushing the power requirements down to a respectable 60W to 110W of power.
Intel's Xeon D-2100 boasts up to 3.0 GHz single-core performance, with a boost of 2.8 GHz across the remaining cores, alongside integrated Intel QuickAssist Technology, with up to 100Gbps of built-in cryptography, decryption, and encryption acceleration.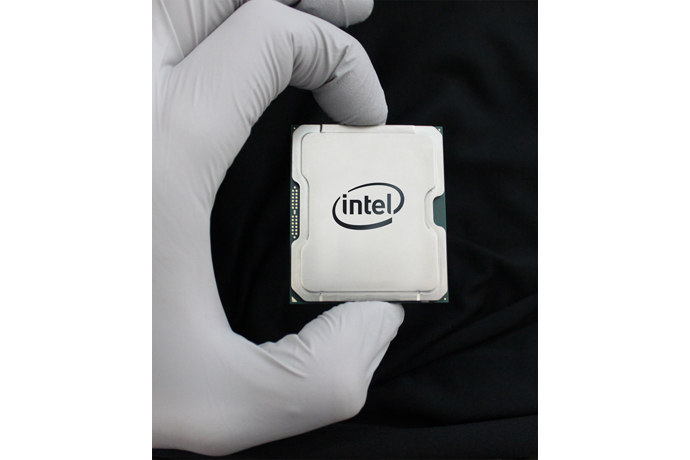 "To seize 5G and new cloud and network opportunities, service providers need to optimize their data center and edge infrastructures to meet the growing demands of bandwidth-hungry end users and their smart and connected devices," said Sandra Rivera, senior vice president and general manager of the Network Platforms Group at Intel. "The Intel Xeon D-2100 processor allows service providers and enterprises to deliver the maximum amount of compute intelligence at the edge or web tier while expending the least power."
Given what Intel is promising, users of the new Xeon D-2100 will be able to bypass bottlenecks that often come with cloud services, meaning that there should be less time loading and buffering and more time utilising services like traffic data, streaming and the likes.
Of course, given that it is Skylake based, Spectre and Meltdown are still issues, however Intel has addressed this by stating it will have system software updates to protect users from the exploits.
Pricing has yet to be revealed, however it's likely to still be too pricey for a home system given the specifications.
KitGuru Says: While I'm still more interested to see what Intel has in store for its Meltdown and Spectre-less CPUs, it's always interesting to see what the company has ready for its server side. The company owns a good slice of the workstation and server pie, meaning that we all benefit when something better is on the market.