Upon launching its brand new 9th generation of processors earlier this week, benchmarks claimed that Intel's new flagship Core i9-9900K was "up to 50 percent faster than AMD's Ryzen 7 2700X in games." Unfortunately, these Intel-commissioned benchmarks have been called out for their misleading comparisons, after the unfair testing conditions were revealed to the public.
Principled Technologies pitted Intel's Core i9-9900K against a range of AMD Ryzen CPUs in an attempt to justify the $488 launch price of Team Blue's latest flagship processor, which incidentally is not supplied with a cooler. The results stated that the i9-9900K carried up to a 50 percent performance boost over its rival, which is what consumers had hoped for given the 68 percent premium over the Ryzen 2700X's lower $299 price tag.
While reviewers are tightly bound under Intel's NDA regarding 9th generation benchmarks, experienced testers immediately recognised that both the Ryzen 2700X and i7-8700K were drastically lower than they should have been. Fortunately, it was easy to spot what had gone wrong and where, as Principled Technologies had remained open about its process throughout.
Many elements of the test were conducted correctly, such as hardware, drivers and resolution being kept as identical as possible. Despite this, conditions for each processor were drastically different as Steve Walton from Hardware Unboxed found upon replicating the tests. Intel's Core i9-9900K benefitted from purposefully executed XMP profiles that allowed for extra tight timings, while AMD's offerings were left in their default loosely-timed state.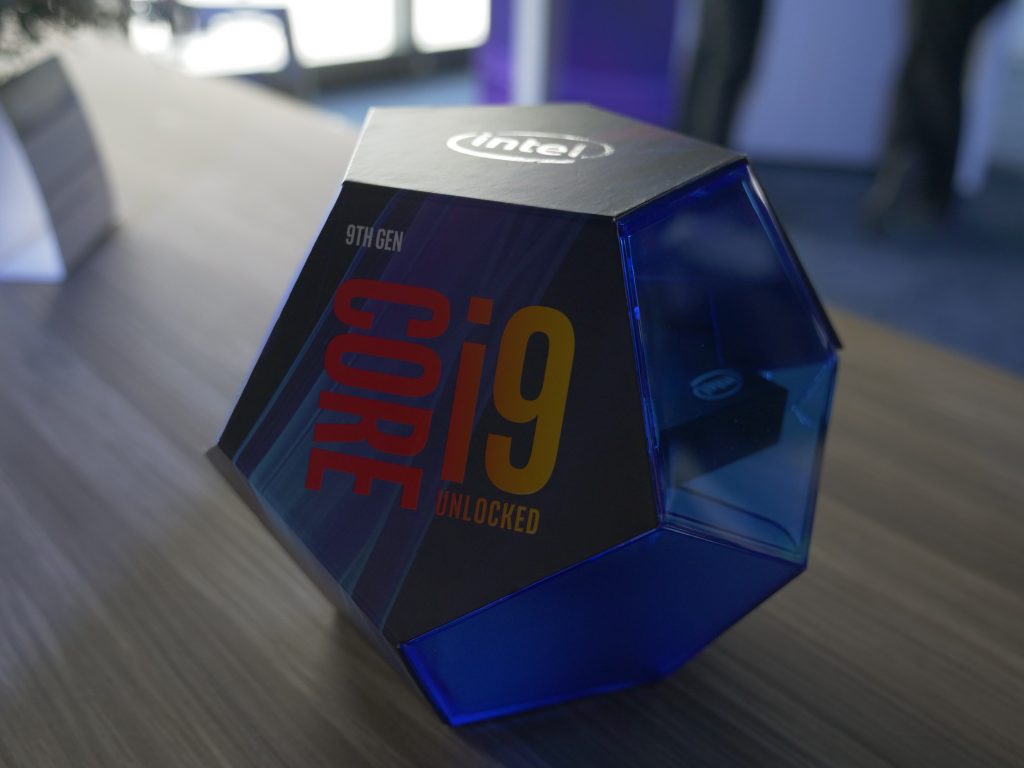 To further emphasise the gap, Forbes notes that Principled Technologies also enabled AMD's Game Mode, a utility exclusively meant for Threadripper and its high core count. This reduced the Ryzen 7 2700X to a 4-core CPU. In particular, this allowed Intel's Core i9-9900K to gain its 50 percent advantage only when running Ashes of the Singularity – a game used to benchmark all available cores.
Intel responded to the controversy in a PR statement that explained its appreciation for "the work of the reviewer community" as well as assuring that upcoming reviews will prove that the Core i9-9900K is supposedly superior. Principled Technologies' response, however, is a little more comprehensive.
Firstly, the company denies "any dishonesty," to which it was inherently covered with a disclaimer in the original work. This read that "software and workloads used in performance tests may have been optimized for performance only on Intel microprocessors." The use of Game Mode was a result of the firm supposedly finding most AMD results improved with the feature active and memory speeds were equated to Intel's XMP using D.O.C.P.
"We are now doing additional testing with the AMD systems in Creator Mode," concludes Principled Technologies. "We are confident in our test methodology and results. We welcome questions and are doing our best to respond to questions from our interim report, but doing so takes time. We will add responses if other issues come up."
KitGuru Says: There's definitely disparity within the results no matter which way the story is spun, however it's rare to get a company talking about its methodology and tackling a controversy with as much transparency as Principled Technologies. Hopefully the new results paired with upcoming reviews helps to clear things up.