The UK government is working with internet service providers (ISPs) to ensure that all UK residents will get a minimum of 10Mbps by 2020. While it seems to be making progress on this, Ofcom's latest Connected Nations report shows that 3 percent, equivalent to 925,000 homes and businesses, still suffer from subpar speeds.
This is a significant drop from the 1.6 million estimated to be suffering from internet below 10Mbps back in May 2017, which subsequently fell to 1.1 million by the end of the year, however it shows that the UK government has quite a way to go in order to hit its new goal with its current pacing.
"There have been further improvements in the availability of broadband services across the UK. However, more needs to be done to provide consumers with access to decent broadband," Ofcom stated in the report. "There are still too many people in the UK who cannot get a decent broadband connection."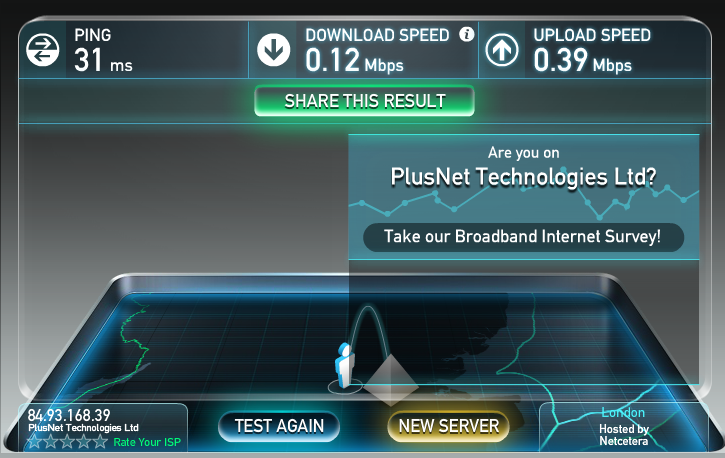 Now, Ofcom states that 27.2 million homes and businesses, or 95 percent of UK homes and businesses have access to 'superfast' broadband at 24Mbps download speed, which is an increase of 4 percent since December 2017.
Ultrafast services, defined as access to at least 300Mbps, have also seen an increase in coverage, primarily thanks to Virgin Media's latest network overhauls and BT's efforts. 13.2 million UK premises, or 45 percent of homes and businesses can now receive these services, up from 10.6 million, or 36 percent in May 2017.
Even further up the scale, 1 million homes are now able to utilise a connection of 1Gbps thanks to their access to full-fibre connections. "While there has been progress in making superfast services available to over nine out of ten properties, greater investment is needed to build full-fibre networks," Ofcom explained.
Discuss on our Facebook page, or over on Twitter.
KitGuru Says: While it's a commendable effort to be giving the public basic internet access at a semi-acceptable speed, 10Mbps is increasingly outdated as the years go by, hence the investment in such high-end full-fibre connections. As 2020 rolls around, it will be interesting to see whether 10Mbps is still acceptable. What internet speed do you have?