All-in-all, I must confess to being slightly disappointed by the ThunderX3 TH40 headset.
The headset is certainly attractively designed – I appreciate the stainless steel headband, and the LEDs do look good.
That being said, I cannot help but feel ThunderX3 have made the LED's their primary focus with the TH40, which is a mistake in my opinion. This is because you cannot see them while wearing the headset, and I would imagine it would be distracting for other gamers around you. I can appreciate ThunderX3 are trying to make the TH40 stand out from the crowd, but I would rather they do that with impressive sound quality, rather than LED lighting.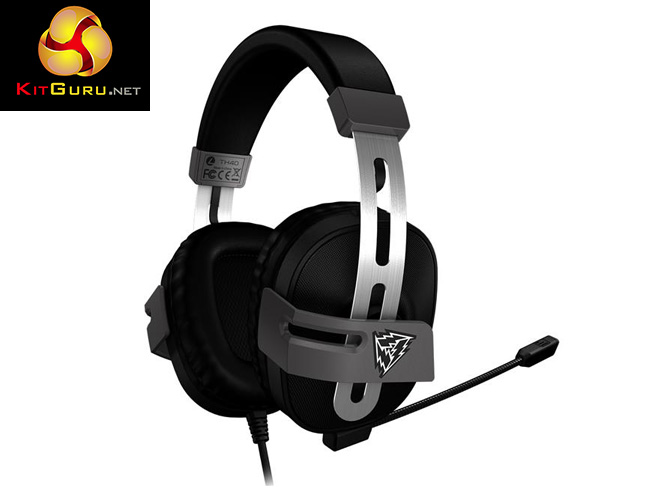 The sound quality out-of-the-box is poor. The bass is present in the mix but is dominated by the high-end, which was actually uncomfortable to listen to after prolonged use.
When I tuned the EQ to my liking using the included software, the situation did improve somewhat, but even then, I compared the TH40 with the HyperX Cloud Stinger and found it is an all-round better product – the sound from the Stinger is just very well balanced, with clearer bass and smoother mid-tones.
As such, I do find it hard to recommend the ThunderX3 TH40. Maybe if you really want the LEDs it could be an option, but I do feel they are a gimmick and for a similar price you can get a much better-sounding headset in the HyperX Cloud Stinger.
You can buy the TH40 from CCL Computers for £48.30 inc. VAT HERE.
Pros
LEDs do look good.
Stainless steel headband slider.
Software allows tuning of the EQ.
Flexibile mic.
Cons
Out-of-the-box performance is not great.
LEDs are a gimmick.
Software needs streamlining and has many unnecessary features.
Faux-leather earcups feel a bit cheap.
KitGuru says: For the money, HyperX's Cloud Stinger represents a much better deal. You should only consider these if you are absolutely in-love with the LEDs – which, it is safe to say, I am not.