After deeming the Daily Mail as "unreliable," Wikipedia editors have voted to ban the publication as a source for the online encyclopaedia. This isn't something Wikipedia often engages in, and it still cites a number of often considered biased publications, like Fox News and Russia Today.
"The Daily Mail's reputation for poor fact checking, sensationalism and flat-out fabrication," was one of the main arguments for the ban (as per the Guardian). Moving forward, editors will be charged with not citing the publication unless in special circumstances and especially when there are more reliable sources available.
This ban does not outright bar linking to the Daily Mail's articles, nor its online web publication, but will discourage it. A filter will be put in place to remind editors who consider linking to the site seek out alternative sources where possible. Pre-existing links to the Daily Mail on the encyclopaedia will also be re-considered as part of this move.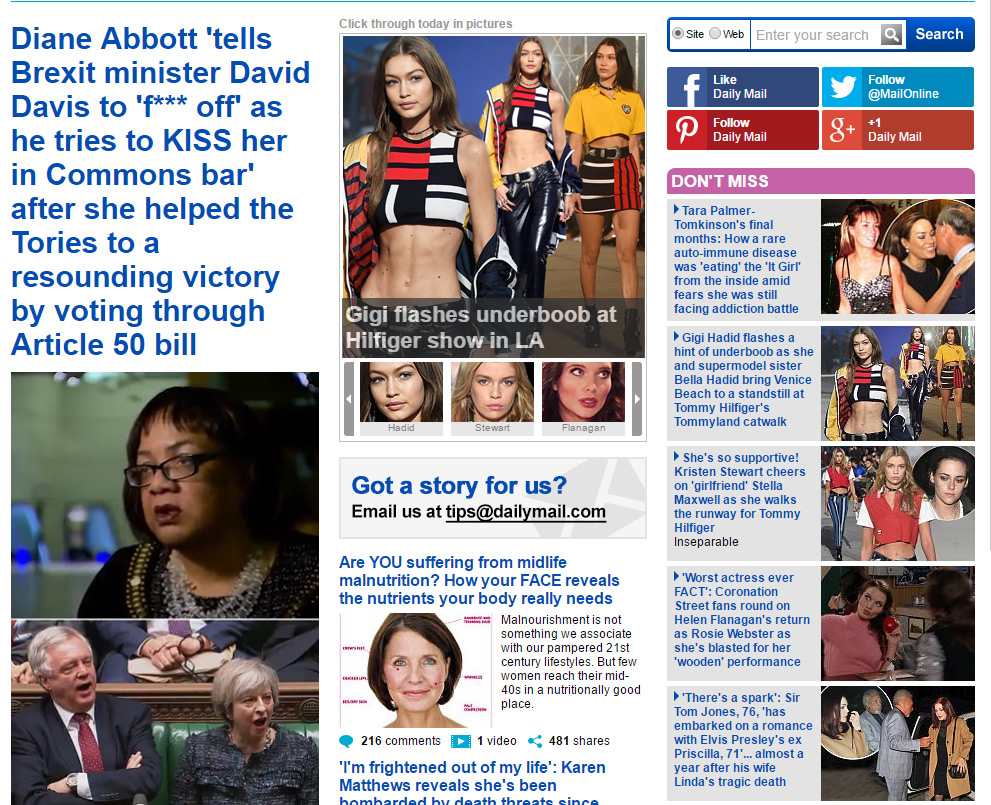 The Mail is known for its sensationalism and salacious content. Source: Today's DailyMail.co.uk
Not all editors agreed to the ban, with some highlighting how Wikipedia is happy to link to other sources which have questionable reliability. However, there was enough of a consensus among English-speaking editors that Wikipedia decided to give the ban the go ahead.
Purportedly the discussion about the reliability of the Daily Mail had been ongoing since 2015, but really kicked into high gear in January this year, following concerns over fake news online.
Discuss on our Facebook page, HERE.
KitGuru Says: Considering the Mail's website often seems to simply be full of bikini photos and moral grandstanding, it's perhaps no huge surprise that it not be counted as a source moving forward. How do you guys feel about it though? Has Wikipedia proved its own bias in this instance?