Sky is mostly known for its TV and broadband service here in the UK but it looks like the company is experimenting with hardware outside of set-top boxes now. This week, Sky announced that it has teamed up with premium speaker creator, Devialet, to release the Sky Soundbox, a soundbar intended to get TV customers to upgrade their audio.
If you are regular KitGuru reader then you should be aware of Devialet already, it's the same company behind the Phantom Gold speaker, which costs £2,200. The Sky Soundbox won't be anywhere near that price but it is still going to be a fairly expensive purchase.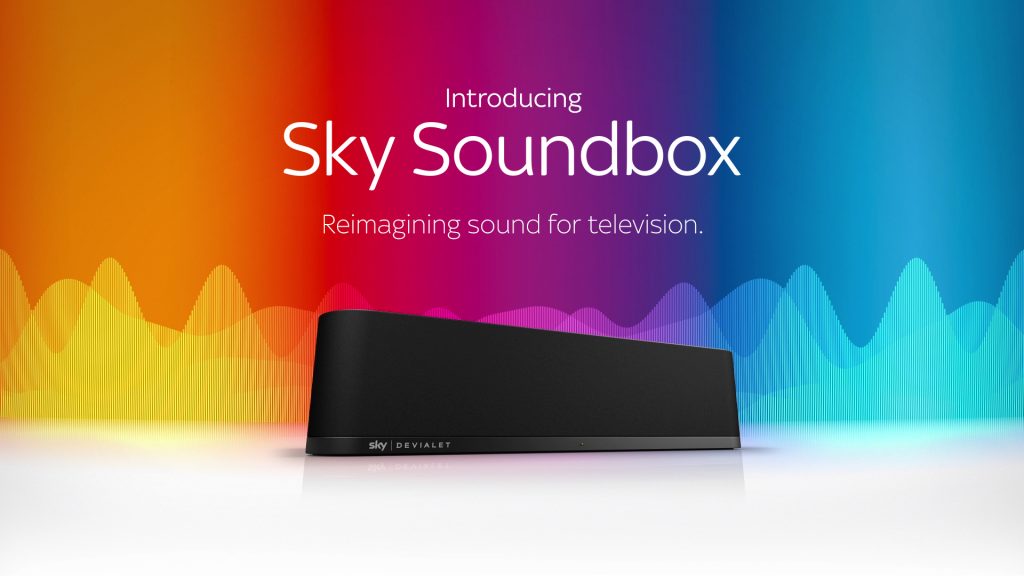 The Sky Soundbox is a wireless all-in-one sound system, meaning there is no separate subwoofer or companion speakers. It combines three two-inch full range speakers and uses the walls of the room to reflect sound to help create more of a surround effect. This is an effect other popular soundbars also make use of, including some made by Sonos, Samsung and more.
The Sky Soundbox will work through any TV but this is primarily being marketed towards Sky customers. Those who do have a Sky TV box will be able to use different sound modes to enhance different types of programming, these are standard EQ presets to help enhance dialogue, or reduce bass. There is also a kids mode that lets you set a maximum volume level while a child is watching the TV.
Since this is something Sky is primarily using to promote its TV services, the pricing structure is heavily skewed. As a standalone device, this soundbar is going to cost a whopping £799. However, if you are a Sky Q customer, that gets chopped down to £250, which actually wouldn't be a bad price for something like this. If you are a Sky customer but don't have Sky Q, then you can get the Soundbox for £299.
KitGuru Says: The standalone £799 price tag seems very steep in my opinion, particularly when you consider the fact that you could get a half decent TV for that much. That said, Devialet is best known for its high-end speakers, so it may not be too surprising.