Last year, Starbreeze teamed up with Acer to bring the ambitious StarVR headset to life. Both companies signed on to split a $25 million investment to get things off the ground, but it seems that now, Starbreeze has decided back off a bit, with Acer set to honour the remaining investment and take majority control of the company.
When the joint venture was first announced, Acer and Starbreeze were to equally split a $25 million investment. At this point, both companies have chipped in $10 million but with Starbreeze backing off, the remaining cash will now come from Acer, giving the company majority control.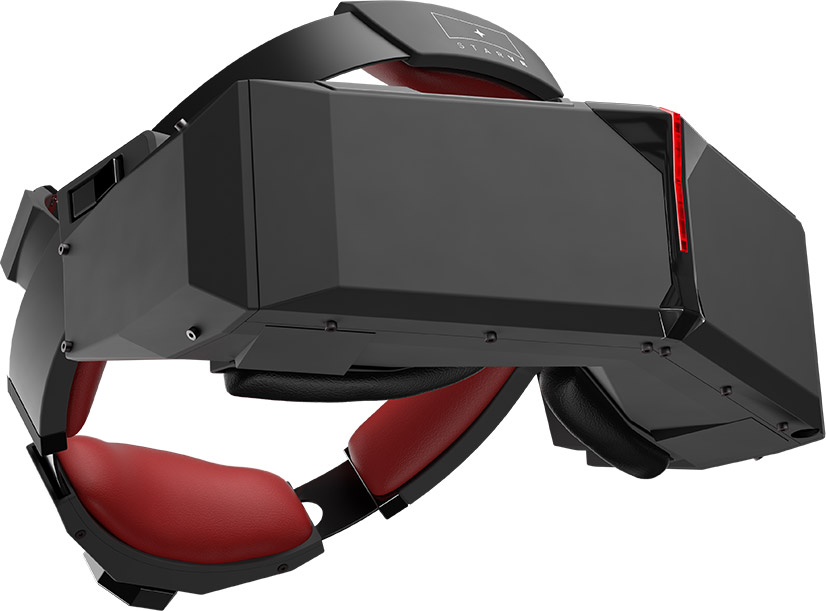 With an additional investment of $5 million, Acer's share in StarVR will jump to 66.7 percent and Starbreeze will no longer need to invest the remaining $7.5 million it planned to last year. This will reduce Starbreeze's ownership to 33.3 percent.
In a statement addressing the change of plan, Starbreeze CEO, Bo Andersson Klint said that the company still "remains fully dedicated" to virtual reality and will continue to be involved with StarVR:
"Starbreeze remains fully dedicated to the field of VR, where we see great potential in the development of location-based VR that gives users access to premium VR experiences. We have pushed design and technical innovation to fruition in our StarVR collaboration with Acer. Starbreeze will continue to push innovation in the headset and focus on its core business – content. Our games and related premium VR experiences will primarily use the StarVR headset for location-based VR centres and we are eager to continue contributing to the success of StarVR."
Starbreeze has invested a lot of money in various areas over the last couple of years. Right now, the publisher is heavily relying on PayDay 2 and Dead by Daylight to supply steady revenue, which is clearly taking a toll, forcing Starbreeze to rethink a few things.
KitGuru Says: It seems that Starbreeze isn't necessarily in the financial position it was expecting to be this year. Still, with Acer stepping up to take the remaining investment on, StarVR will still be around for a good while.