Edifier's first Hi-Res Audio certified speakers have burst onto the market with a high quality wooden style finish, popular audio inputs – including Bluetooth – and build quality that is just sublime. But with a price tag of £259.99, do all the features add up to an experience worth the price tag? Check out the video below to find out!
Watch via Vimeo (below) or on YouTube at 2160p HERE.
Contents:
Active & 1x Passive Speaker
Remote Control
User Manual
1.9m Power adapter and cable
1.7m RCA to 3.5mm cable
3m Speaker connection cable
1.7m USB cable
1.7m RCAto RCA cable
1.5m Fibre optical audio cable
Pros:
Solid build quality.
Performs well at any volume/dynamic range.
Built-in Bluetooth and included fibre optical cable are great inclusions.
Compact size that packs a punch.
No need for amplifier/pre-amp with most input devices.
Cons:
At £259.99, these are a fair investment.
The S880DB is available from Amazon for £259.99 HERE.
KitGuru says: The S880DB speakers offer a perfect balance of audiophile and consumer features, all within a great sounding bundle that is definitely worth its £259 asking price.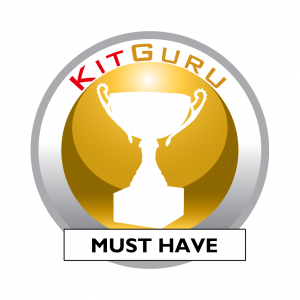 Be sure to check out our sponsors store EKWB here