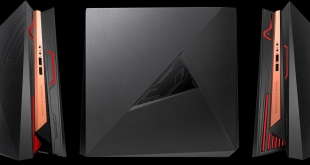 Are you in the market for a uniquely designed, compact, small form factor PC with enough power to drive games at 1080p? The Asus GR8 II Mini Gaming PC may be Mini ITX form factor but it is equipped with a Quad Core Intel i5 processor, 8GB of 2400mhz DDR4 memory and a Nvidia GTX 1060 3GB graphics card.

Watch the video via our VIMEO Channel (Below) or over on YouTube at 1080p HERE
Specification: 
CPU Intel Core i5-7400 Quad-Core Processor
CPU cooler Fan cooler
GPU Nvidia GeForce GTX 1060
DRAM 8GB DDR4-2400MHz
Storage 1TB HDD
Motherboard H110 Mini-ITX
Networking Intel Dualband 802.11 a/b/g/n/ac, Intel 10/100/1000Mbps LAN, Bluetooth 4.0
Power Supply 230W External power pack
External Connections
I/O (Front)
2 x USB 3.0
1 x Mic in / 1 x Headphone out
I/O (Rear)
3 x USB 3.0 Gen1 Type A
1x USB C
2 x HDMI Out
1x Display Port
1x Ethernet Port
1x SPDIF Out
Operating System Windows 10 Home Edition
Dimensions W: 88mm, D: 299mm, H: 281.3
Weight 4.0kg
Warranty Three years
CPU-Z
GPU-Z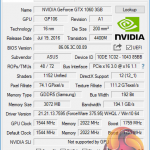 The Asus GR8 II is clearly targeting the console replacement market, although it would make for an ideal second system, in that it is portable enough to lug around to local LAN gaming events. Weighing in at only 4kg (including the 230w Power pack) this really is one of the lightest and smallest form factor VR gaming systems on the market. With a 4 Litre total capacity there is still space enough to add in an additional M.2 and you can also boost the amount of RAM if need be.
Known and referred to by Asus as their 'mini VR power house PC', I decided to put it to the test on a couple of VR stress tests and also general gaming duties as well. A Core i5 processor paired up with a GTX1060 is not going to break any performance benchmarks, but it is a capable combination if you keep the game engine settings and resolution under control.
Unfortunately the GR8 II does tend to emit a fair bit of noise under extended load, due to the confined dimensions of the chassis. We do feel the cooling configuration could have been better optimised, but the noise levels aren't a deal breaker.
Asus have opted for a traditional 'heat rises' cooling configuration – cool air intakes are at the bottom of the case, with hot air exhausted from the top. The Core i5 processor would hit a peak of around 72c in a worst case scenario. Far from concerning, but its not particularly impressive either.
Performance Testing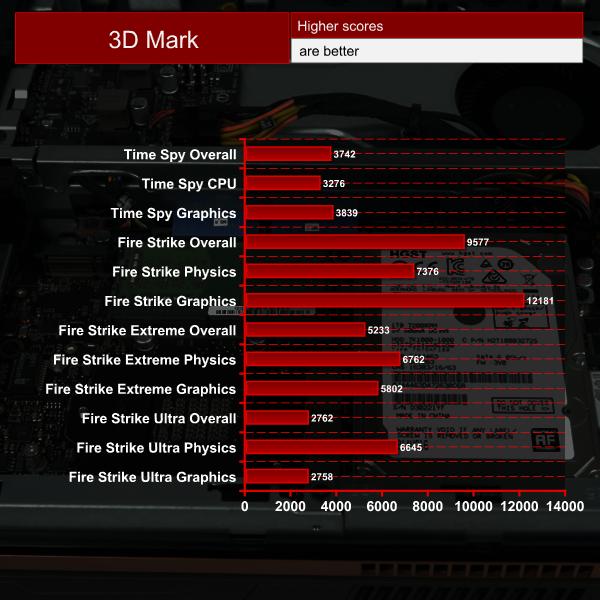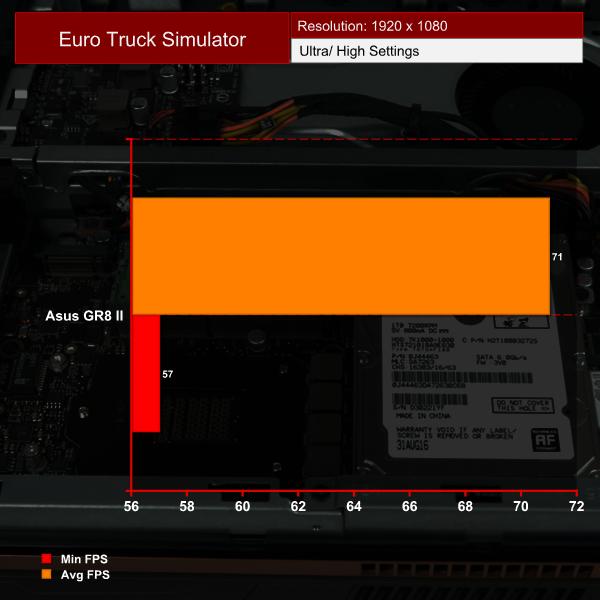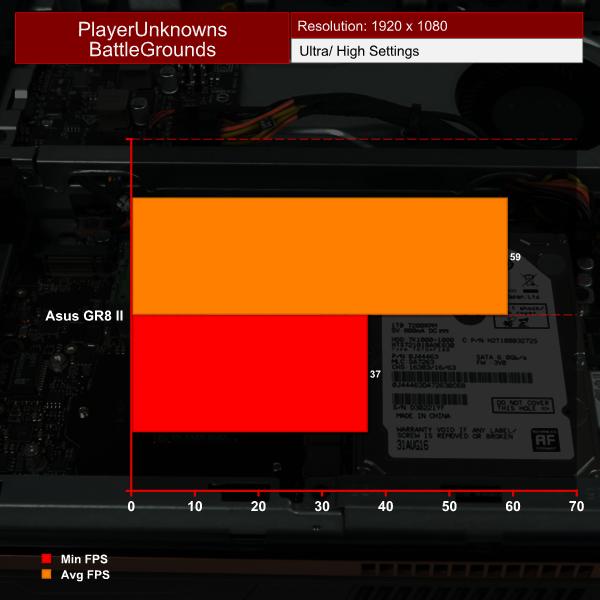 VRMark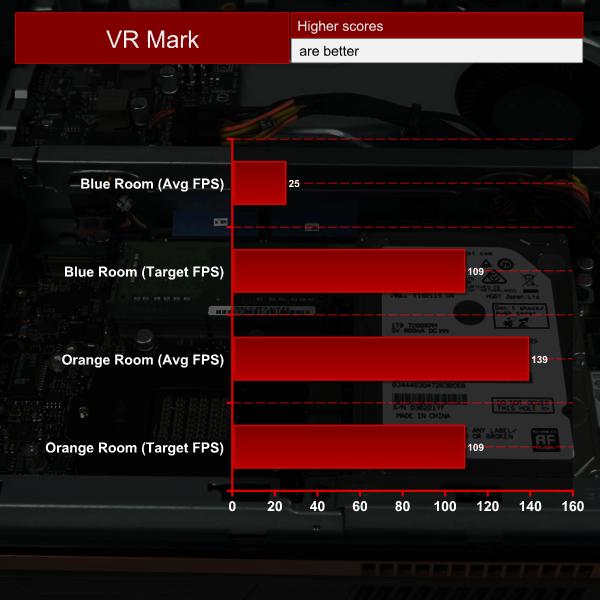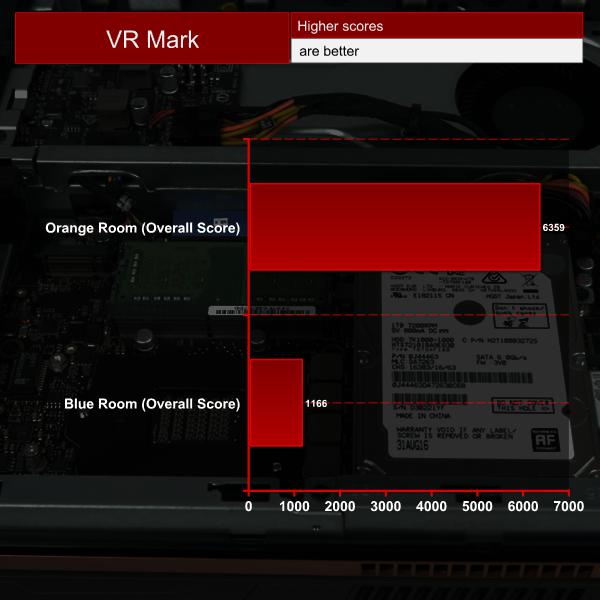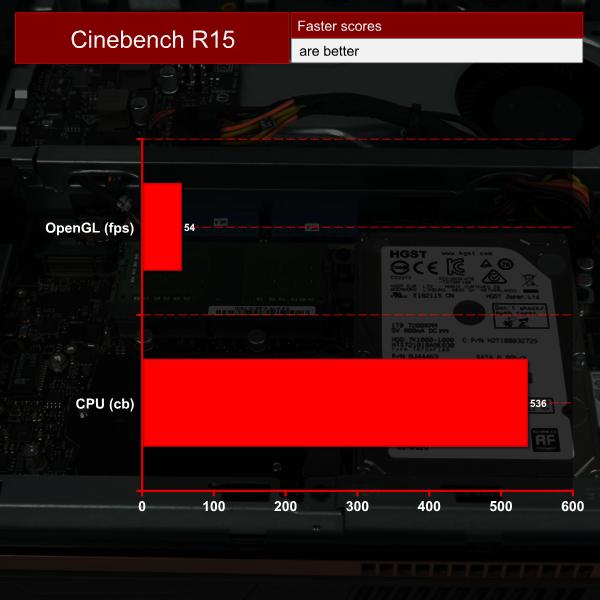 Cooling Performance.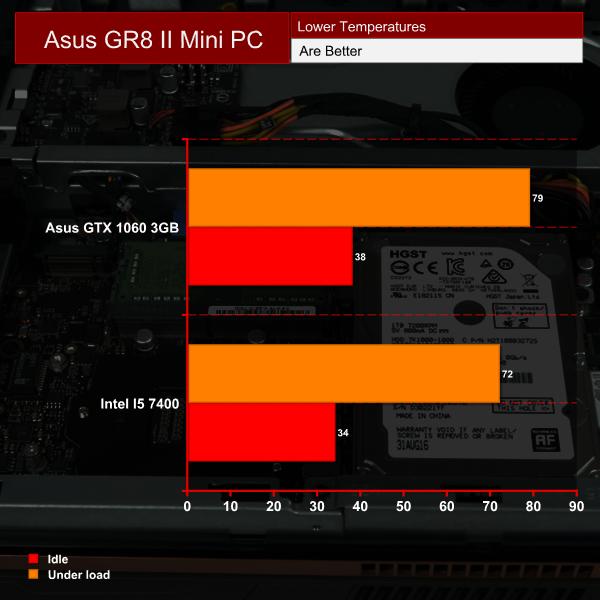 Acoustics performance.
The system can be uncomfortably loud when positioned within a 1 metre distance. We would advise the use of headphones or speakers. The system would be better placed under a desk, or even some distance away. We measured around 46dBa under load.
Closing Thoughts.
You can stand the ASUS GR8 II vertically but there are no feet on the side of the machine to lay it down horizontally. We spoke with ASUS and they state that vertically is the way to use the system. This is a shame as most console makers are aware of the limited space beside a television and its a nice option to have available. It would also fit perfectly into a hi-fi rack alongside a bluray player and amplifier.
The design is likely to split opinion, but I appreciate the funky Mayan styling and when powered off the contrast of the copper strip in the centrecagainst the darker matt grey chassis is very appealing.
It is currently on sale at £871.55 for a limited time with an Asus Cerberus (keyboard, mouse & mouse mat). This makes the deal a little sweeter, although there is no doubting you could build a Mini PC for less money, you aren't going to be able to buy this proprietary case which ASUS own.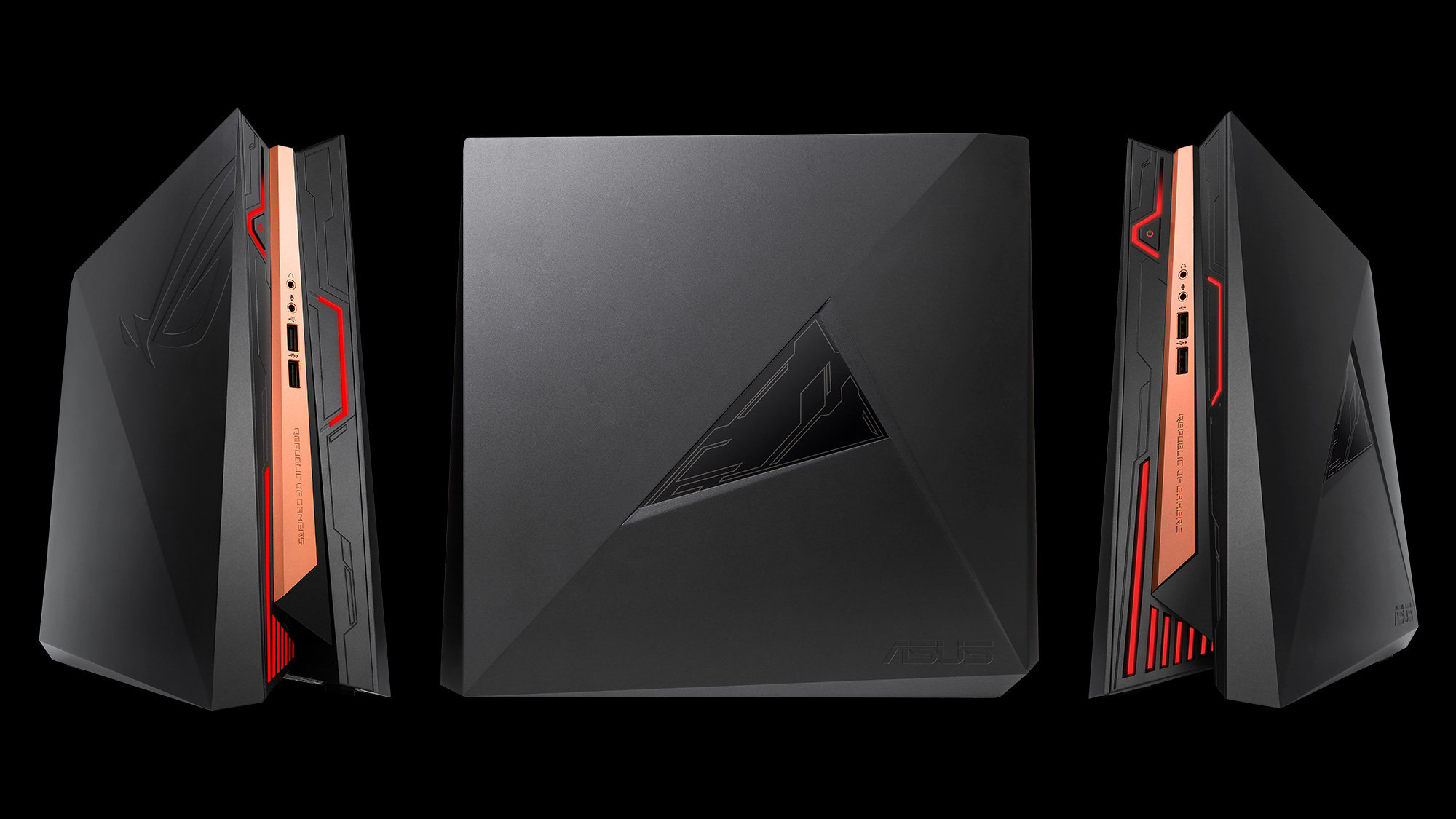 Asus also have you covered with a full 3 year warranty on a return to base option if the fault can not be resolved over the phone.
I would have liked to see more USB ports purely because of the amount of devices i rely on for my day to day PC use. Although we tested some games with Ultra settings today, the GTX 1060 does have limitations depending on how demanding the game engine may be.
One of the negative points we have to mention is the overall system noise when the GR8 II is tasked with a heavy load. If the system is placed on a desk close to your head this will certainly become intrusive, so we suggest moving it further away, or possibly under a desk if you are using it in an office style environment.
Overall, I enjoyed testing this system for the last week and the hardware is up to the task of playing games at 1080p with high image quality settings in place. The GTX 1060 does have limitations however, so unless you specifically want such a small system, you would be able to build something more powerful for similar money – albeit likely inside a much plainer chassis. This is missing the point however as the Asus GR8 II is designed for a very specific audience who want something very eye catching when it comes to the styling. It is also extremely lightweight, which will appeal to LAN gamers.
Buy from Ebuyer for £871.55 inc VAT HERE.

Discuss on our Facebook page, over HERE
Prosc
Small form Factor.
Full RGB Control.
VR capable.
3 Year Warranty.
Lightweight (4kg!)
Cons:
It can get loud under heavy extended load.
You could build a more powerful system for the same money.
It can really only stand vertically.
KitGuru says: The Asus GR8 II Mini Gaming PC is a good looking small form factor PC that specifically targets a niche audience. It is a very capable 1080p gaming system.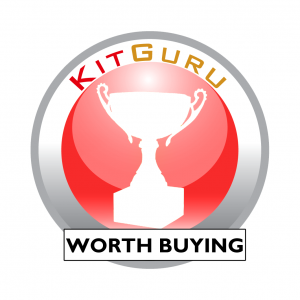 Be sure to check out our sponsors store EKWB here