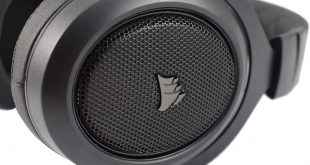 Last updated on December 6th, 2017 at 02:51 pm
It is fair to say Corsair products don't usually come cheap. With its new HS50 headset, however, Corsair is appealing to the gamer on a budget as the device costs less than £55. At this price, the HS50 is understandably lacking things like virtual surround-sound, detachable cables and there isn't even any RGB lighting! Instead, the focus for the HS50 is very much on impressive sound and premium build quality – so just how good is it?
We've reviewed plenty of Corsair headsets over the last couple of years, with the most recent being the wireless Void Pro that launched towards the end of the summer. Most of those headsets are packed to the rafters with features, so it is actually quite refreshing to look at the Corsair HS50 – a simple analogue headset that just works. With that in mind, the quality of the sound, mic and build become of paramount importance, so without further ado, let's dive right into the review.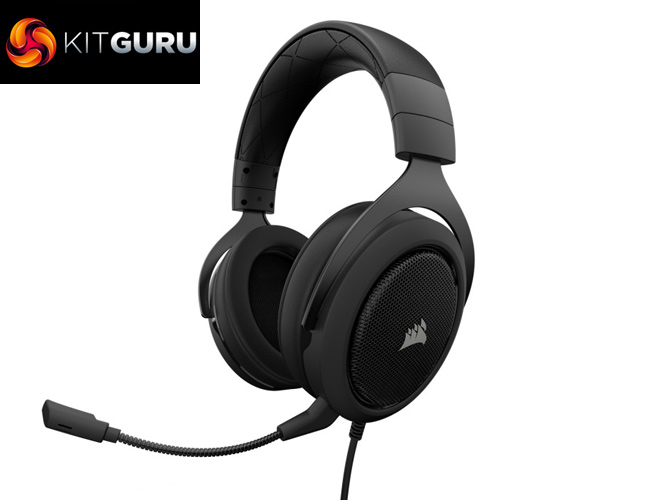 Specification:
Headphones 
Frequency Response: 20Hz – 20 kHz
Impedance: 32 Ohms @ 1 kHz
Sensitivity: 111 dB (± 3 dB)
Drivers: 50mm
Microphone
Type: Unidirectional noise cancelling
Impedance: 2.0k Ohms
Frequency Response: 100Hz – 10kHz
Sensitivity: -40 dB (± 3 dB)
Dimensions: 160mm x 100mm x 205mm / 6.30" x 3.94" x 8.07"
Product Weight w/o cable and accessories: 319 g / 0.70lb
Warranty: Two Years