All in all, the Mixcder MS301 is a solid wireless headphone at an affordable price.
Things start off very well as the MS301 is built with quite a lot of metal, despite the £69.99 asking price. This means it is very sturdy and should last very well, even with its rotatable ear cups and fold-able hinges.
Comfort is also a strong point for the MS301. The ear cushions are very soft and provide great support for the headphone. I did notice one pressure point in the middle of my skull, caused by the headband, but this was only prominent after a couple of hours of continuous use. Other than that, I cannot fault the comfort of the device.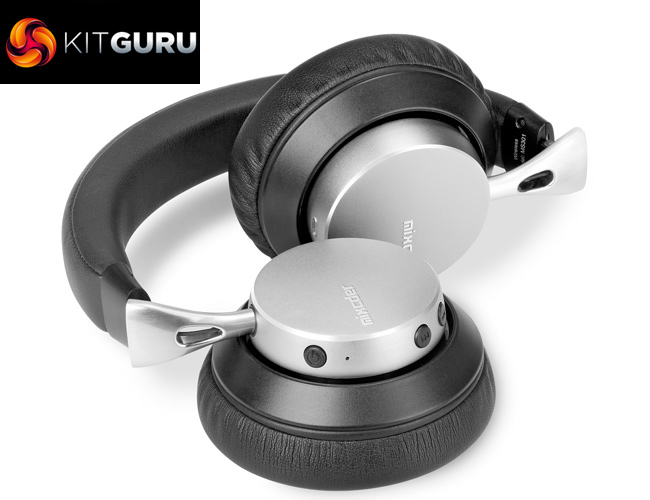 As for sound quality, I think Mixcder delivers exactly what one might expect from a £70 wireless headphone. The bass is very strong and can overpower the mid-range, though there is some good clarity in the high-end.
I think the sound would appeal strongly to fans of Dr. Dre Beats – strong and bass heavy, with an overall v-shaped sound. It won't be for everyone, but the MS301 is far from an audiophile product – in the nicest possible way, it is a product for those who are less discerning when it comes to headphones. If you are in that camp, it will do the job very well.
Alongside that, we have very solid battery life as well as an integrated mic to make life easy – you don't need to take off the MS301 to make or receive phone calls which is very convenient.
Therefore, I am happy to award the Mixcder MS301 our 'worth buying' award. For the average consumer who just wants a solid wireless headphone at a decent price, this will do the job nicely.
You can buy the MS301 for £69.99 from Amazon HERE.
Pros
Very good build quality.
Affordable.
Overall good quality sound.
Strong battery life.
Integrated mic.
Cons
Sound signature won't be to everyone's tastes.
Caused slight discomfort to my skull after two hours continuous use.
Power input should be USB Type-C.
KitGuru says: For £70, the Mixcder MS301 is a stylish, well-built and good quality wireless headphone. It's obviously not for the discerning audiophile, but would be a great headphone to take on your daily commute.