Bethesda continues to push its paid-mod centre, the Creation Club despite the utter failure and removal of the concept when it was tried in Steam. Now, Nexus Mods is asking the others to hold its beer, as it demonstrates how to truly attach a monetary system to mods: a Mod Author Donation System.
Of course, Nexus Mods founder Robin "DarkOne" Scott reassures fans that mods will still be free, but this new method introduces a new way to support the developers of a mod, showing that fans want more of the same.
Nexus Mods will compile a donation pool of money each month, expected to be $5,000 – $10,000 at the company's discretion, in which users will be able to donate on top of if they so wish. The money is then split at the end of each month, allocating "donation points" based on the amount of unique downloads of each mod.
"Unique download counters are so hard to game in the grand scheme of things that they are the safest bet when it comes to preventing fraud. You'd need to make about 20,000 new accounts, and download the same file using each of them, to make any sort of noticeable dent in the unique download counters across the site. I think that's unlikely," Scott wrote. "In contrast, if we were to use something like the endorsement system, or the file of the month system, you'd still need to make a lot of new accounts but it would be considerably less difficult to game."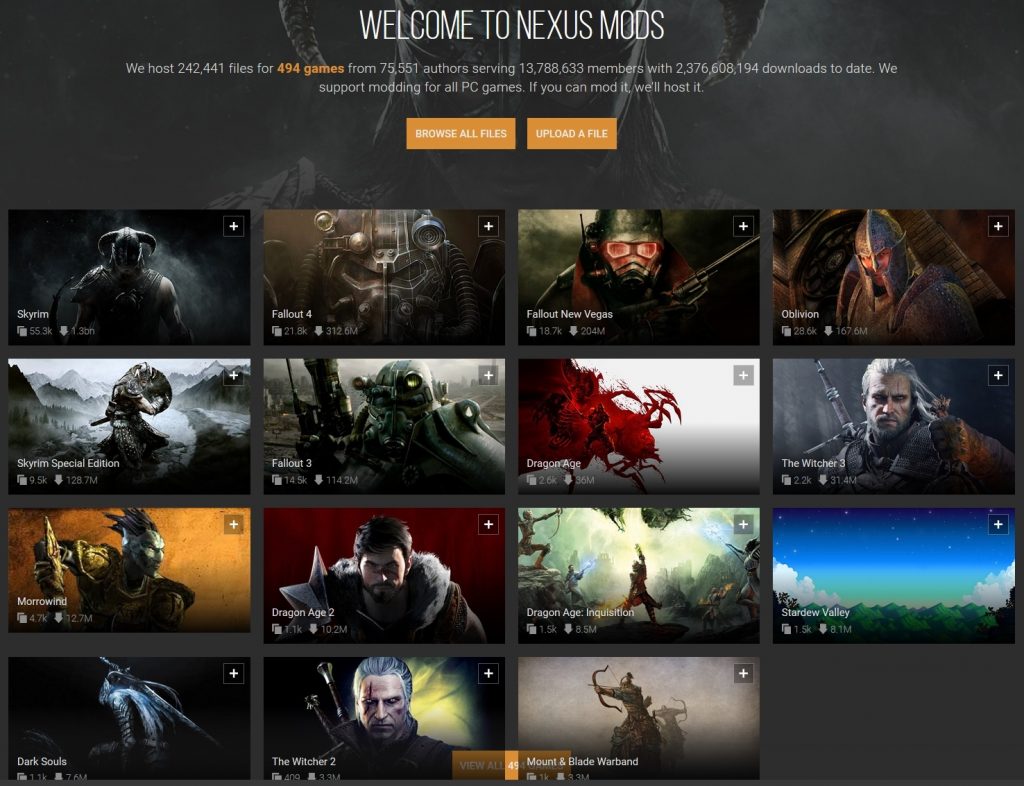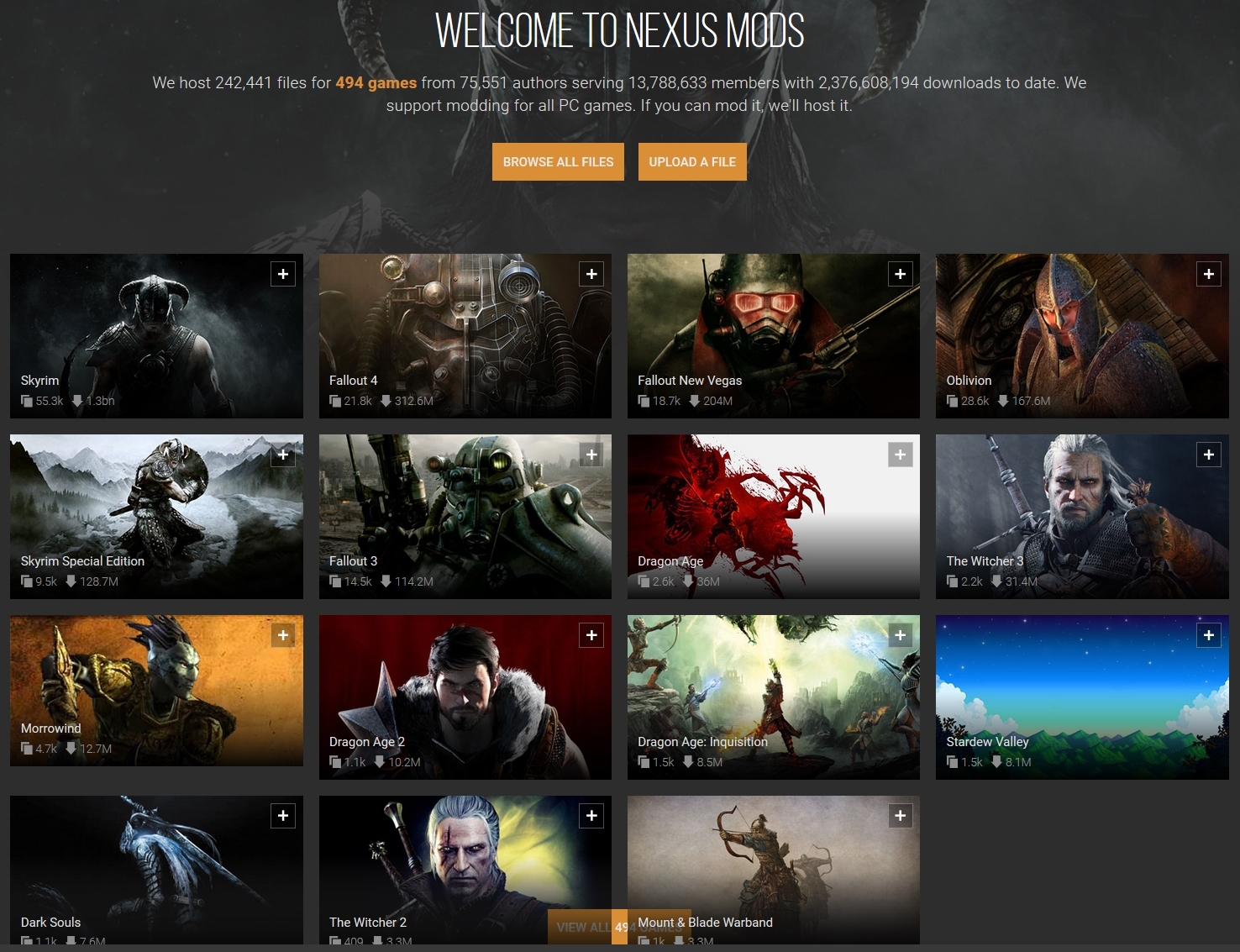 Creators will need to opt into the new system to take part, but once that's completed, points can be shared between the team members or even donated to selected charities. These points will be redeemable in the form of PayPal donations, Amazon gift vouchers and various other ways that Nexus Mods intends to bring to the system, such as games, software and even PC hardware.
"Let me cut to the chase and clarify right now that this system definitely isn't going to let any mod author quit their day job.  However, it should fulfill that original wish many mod authors have expressed for years now of wanting at least a little something tangible back from their modding hobby, even if it's just some recognition and a couple of free coffees/beers each month to keep them topped up while they're working on their mods," continues Scott.
To avoid and smooth over any disputes, a 90-day waiting period before point distribution is in place alongside other "strict rules" to prevent foul play.
"On a personal level, I've been wanting to find a way to personally donate to mod authors past the occasional donation I throw out to mod authors whose mods I use, from Nexus Mods to you, for a long time now, and this seems like the best way of going about doing that in as fair a way as possible."
KitGuru Says: Scott and Nexus Mods are keen to get ahead of this and prevent knee jerk backlash based on past events. This is not a way for them to make a bunch of extra money or block mods behind a paywall, but give back to developers in an opt-in basis. What do you think of the new author donation system?