All-in-all, I am very impressed with the Razer Kraken 7.1 V2 headset.
To start things off, it is a very good-looking headset. The matte-black aesthetic contrasts nicely with the RGB logo on each earcup, while the aluminium frame also adds some durability to the headset.
Razer synapse continues to be an effective piece of software, too. It lets you adjust the important things – such as EQ, volumes, lighting etc – while there is also a very smart 'calibration' tool which lets you configure the virtual surround-sound to your liking.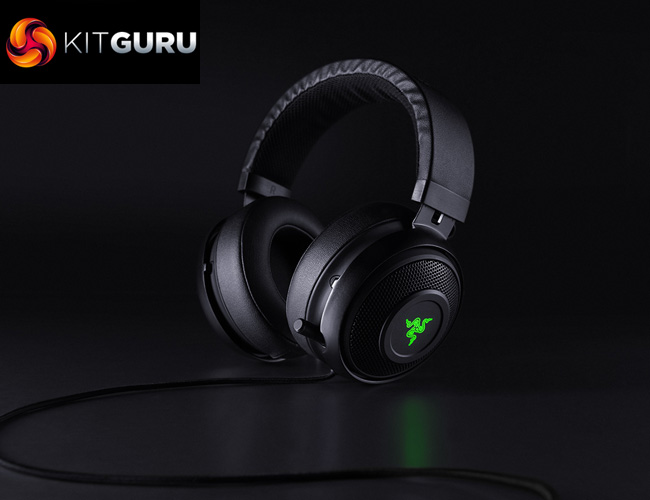 The headset itself also sounds great, even if it is slightly bass-heavy. You can tweak the EQ to your liking, though, so it is not an issue for me. The strong bass helps FPS games, too, and I know I had a great time gaming with the Kraken.
The Kraken is also supremely comfortable thanks to its padded headband and well-sized earcups, while the mic is exceptionally clear and crisp.
Its only issues are also relatively minor – Razer could just do with implementing some sort of in-line controller/on-ear volume control, while any cable movement is also amplified through the left earcup.
That being said, I do feel Razer are being a bit ambitious with the pricing. The Kraken 7.1 V2 costs £99.95 in the UK, making it £20-25 more expensive than the HyperX Cloud II and the Corsair Void headsets – two devices which can go toe-to-toe with the Kraken. Personally I believe the Kraken has the edge thanks to its superior aesthetics and surround-sound calibration tool, but users who prioritise sound-quality may wish to consider saving the extra cash by going for one of those other headsets.

You can buy the Kraken 7.1 V2 from Overclockers UK for £99.95 inc. VAT HERE.
Discuss on our Facebook page, over HERE.
Pros
Looks great.
Aluminium frame should help longevity.
Very comfortable.
Synapse remains excellent to use.
Sound quality is strong.
Mic is clear, crisp and can even be fully stowed away.
Cons
Pricey when compared with the competition.
Cable noise is an issue.
Could do with an in-line controller of sorts.
KitGuru says: With just a few minor modifications, the Razer Kraken 7.1 V2 would be the perfect headset. It still comes well-recommended thanks to its strong sound quality, excellent comfort and attractive visuals, but there are cheaper options available.