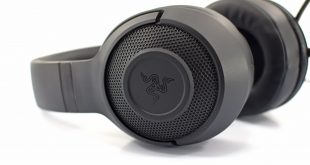 Here at KitGuru we've reviewed plenty of Razer headsets over the years, with some costing as much as £200. We were very interested to hear, then, that Razer has bolstered its headset portfolio with a new model – the Kraken X. The killer feature? Pricing. At just £49.99 this is the cheapest Razer headset we've seen by a fair distance, yet on the face of it you'd be unlikely to know this was a more budget model. After a week of use, here's what you need to know.
Priced at just £49.99, the Razer Kraken X is coming up against other entry-level competitors like the Corsair HS50 and HyperX Cloud Stinger. Razer does have a trick up its sleeve, though, in the form of 7.1 virtual surround-sound. Granted, this is not a feature of the headset itself – it connects via an analog 3.5mm jack – but rather it is something Razer has introduced more recently for its 2019 range of headsets.
Essentially, if you buy the Kraken X, you get a license code for '7.1 Surround Sound' – a proprietary software which enables virtual 7.1 for the Kraken X. It's only for Windows – so console gamers will miss out on this feature – but it definitely adds value.
So without more preamble, let's dive right into the review.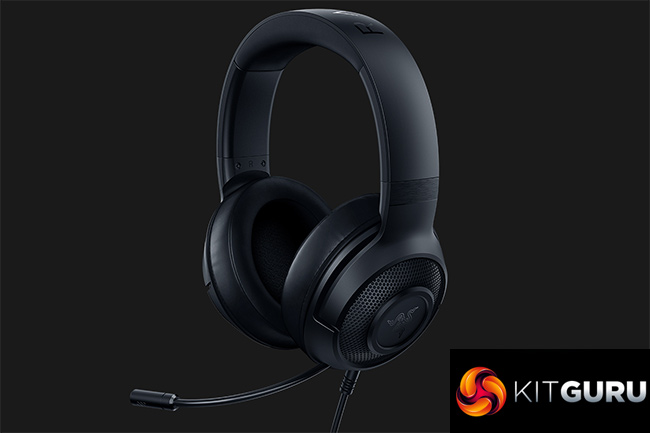 Specifications:
At a Glance:
7.1 Surround Sound
Ultra-light at 250g
Bendable Cardioid Microphone
Custom-Tuned 40 mm Drivers
On-headset Controls
Cross-Platform Compatibility
Headphones
Frequency response: 12 Hz – 28 kHz
Impedance: 32 Ω @ 1 kHz
Sensitivity (@1 kHz): 109 dB
Drivers: 40 mm, with Neodymium magnets
Inner ear cup diameter: 65 x 44 mm
Connection type: Analog 3.5 mm
Cable length: 1.3 m / 4.27 ft.
Approx. weight: 250g / 0.55lbs
Oval ear cushions: Designed for full-ear coverage with leatherette, for sound isolation and comfort
Microphone
Frequency response: 100 Hz – 10 kHz
Signal-to-noise ratio: > 60 dB
Sensitivity (@1 kHz): -45 ± 3 dB
Pick-up pattern: Unidirectional ECM boom
On earcup control
Volume up and down
Microphone quick mute toggle
Audio Usage
Audio Usage: Devices with 3.5 mm audio jack
Audio + microphone usage: Devices with 3.5 mm audio + mic combined Jack
Audio / mic splitter adapter cable usage: Devices with separate 3.5 mm audio and microphone jacks
Be sure to check out our sponsors store EKWB here