On the whole, the Razer Tiamat 2.2 V2 is a decent headset, provided you like a lot of bass.
Starting with the design, though, I really like the matte black, stealthy look of the Tiamat 2.2 V2. It is a bit big and boxy-looking, which is to be expected as each ear cup houses an additional driver, but it is overall pretty inoffensive. There is also no RGB lighting, so RGB haters rejoice.
In terms of comfort, I got on well with the headset. Its cushions are thick and soft, while the Tiamat's headband distributes the weight of the headset very evenly. I would've liked to see some spare ear cushions, as the included cushions have a faux-leather finish which makes my ears very warm, but that is not the end of the world.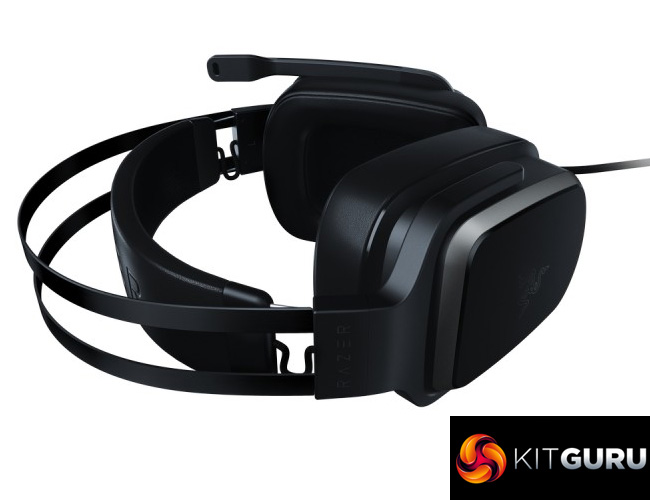 Sound quality, however, is another matter. There is obviously plenty of bass, as is to be expected from a headset with a dedicated sub-woofer in each ear cup. However, the bass is so dominant the mids and highs get quite lost – giving the overall sound a very dark and veiled feel.
Some people may like this – the enjoyment of audio is highly subjective, after all. However, I know I am not wrong in saying many would prefer a more balanced sound, one with more detail and clarity. As it is, the Tiamat 2.2 V2 is firmly targeting the bass heads out there.
That issue is compounded by the price of the Tiamat 2.2 V2. At £129.95, there are a fair few headsets out there which not only cost less, but offer a clearer and more detailed listening experience – Razer's own Kraken 7.1 V2 is one of them. If you want the biggest bass around, then sure, go for the Tiamat 2.2 V2. If you want a balanced, clear sound, however, you may want to look elsewhere.

You can buy one from Overclockers UK for £129.95 HERE.
Pros
Matte black styling looks good.
Nice and comfy.
7.1 virtual surround support is very good.
Decent mic.
Big bass.
Cons
Bass is quite loose.
Mid and highs are recessed, resulting in a dark sound signature.
Better all-round options available for less.
KitGuru says: For those who love their bass – and we mean, really love it – the Tiamat 2.2 V2 could be an option. However, for the money, there are definitely better all-rounders out there.