On the whole, while the Sennheiser GSP 350 may be an excellent-sounding gaming headset, it is essentially impossible to justify the extra cost over the GSP 300.
This is because the two headsets are very similar – they both have the same plastic construction, which admittedly could be better, the same ear cups and the same core drivers.
Getting to the differences, first and foremost is the price. The GSP 300 costs around £80, the GSP 350 is £120. So what do you get for that extra money? In a nutshell, virtual surround 7.1 (with the accompanying software) and a different cable.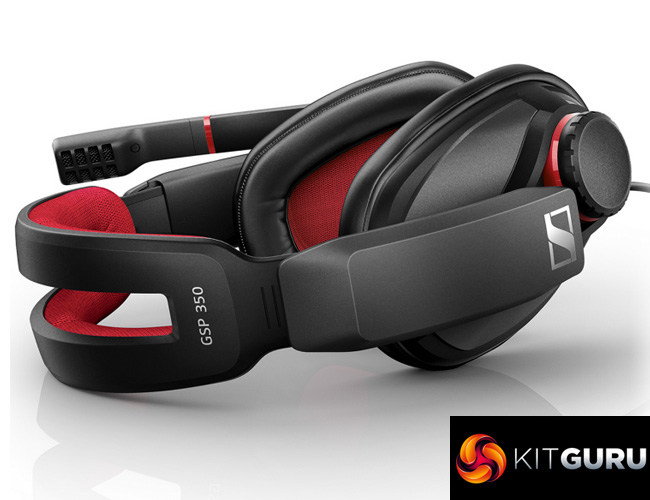 The trouble is, the virtual surround-sound is very poor – it removes all detail and clarity from the sound, leaving a big mess of noise behind. To be clear, I really enjoyed the GSP 350 with 7.1 turned off, but I really wouldn't pay extra for the virtual surround.
The cable situation is similarly frustrating. The GSP 300 can be used across multiple platforms out-of-the-box, but the GSP 350 can only be used with a PC unless you buy a separate cable from Sennheiser. To me, that means you are getting less functionality for more money which is very hard to stomach. To add insult to injury, Sennheiser want you to spend more money on a new cable for the GSP 350, just to be able to use it with other devices – something the GSP 300 can do anyway, and that headset costs £30-40 less.
In short, I really can't recommend the Sennheiser GSP 350 when we compare it to its little brother. Its sound quality is very good, yes, but there's no way anyone should be spending more money for the GSP 350's poor 7.1 surround and lack of multi-platform support when the GSP 300 can be had for less.
You can buy one from Overclockers UK for £119.99 HERE.
Pros
Very good sound quality.
On-ear volume wheel.
Flip-to-mute mic.
Cons
Requires an extra cable for multi-platform use.
7.1 surround is very poor.
Really not worth the extra cash over the GSP 300.
KitGuru says: When compared with the GSP 300, in my mind there is essentially no reason to spend the extra cash on the GSP 350.