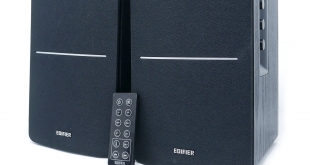 The Edifier R1280DB are a powered 2.0 speaker set that are aimed primarily at computer users but could also be used for boosting the audio on a TV or, if combined with something like a Chromecast Audio dongle, they could even serve as your main Hi-Fi speakers. Their large wood-effect enclosures certainly give off more of a Hi-Fi speaker vibe than a desktop speaker one but with dimensions of 146 x 241 x 178mm they are still small enough to fit on most desks.
With several analogue and digital inputs, as well as Bluetooth connectivity, they provide plenty of versatility while the inclusion of a remote control makes them practical for use in larger open spaces.
Retailing for just £120 the R1280DB are potentially ideal for those seeking an affordable but powerful, versatile and convenient set of speakers.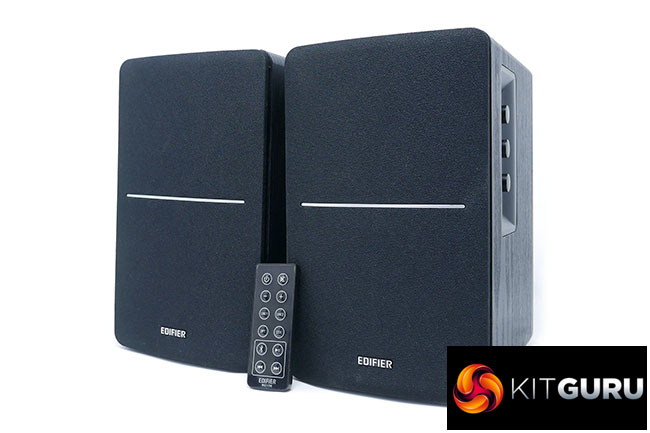 Specification:
Dimensions: 146 x 241 x 178mm
2 x 4 inch woofer drivers (1 x per speaker)
2 x 13mm silk dome tweeter (1 x per speaker)
Frequency response: 55-20,000hz
Bluetooth, digital and analogue inputs
4 x RCA analogue inputs (2 per stereo pair)
1 x optical digital input
1 x coaxial digital input
Bass, treble and volume control
Infra red remote control with Bluetooth playback controls
Power output : R/L: 21W+21W RMS
Signal to noise ratio : ≥85dBA
Noise level: ≤25dBA
Input sensitivity : LINE IN1: R/L:450±50mV, LINE IN2: R/L:550±50mV, OPT/COA: R/L:500±50mFFS, Bluetooth: R/L:700±50mFFS
Price: £120 (Inc. VAT)
Be sure to check out our sponsors store EKWB here