The Edifier R1280DB combine stylish design, high build quality, plenty of features and great sound quality to make for a truly fantastic and versatile set of desktop speakers. Whether you plan to use them for a PC, upgrade your TV's audio or just as a one-stop mini Hi-Fi, they deliver the goods on every front.
Despite their use of fairly basic build materials, Edifier has used a keen eye for design and clever manufacturing to create a set of speakers that looks and feels great. No wobbly buttons or flimsy plastic chassis here.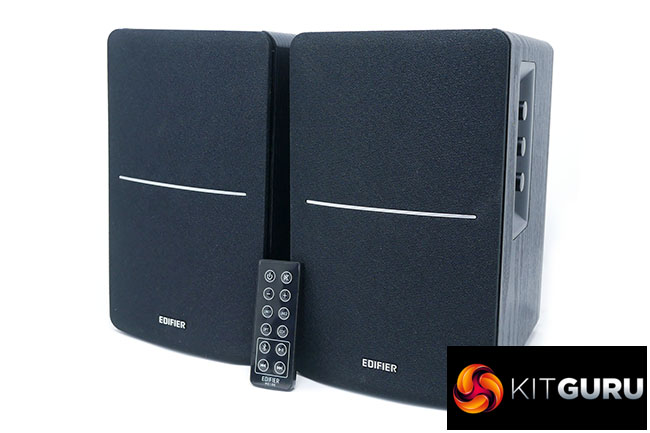 The combination of analogue and digital connections, along with the addition of Bluetooth really makes them convenient, especially if you plan to use them in the living room. Without upgrading to a full receiver and non-powered speakers, there are few easier ways to boost your system's audio.
Then there's the sound quality that, while it still somewhat reflects the £120 price tag, is superb for the price. The combination of four drivers and the large cabinets provides plenty of power, depth and clarity, resulting in a sound that far surpasses the vast majority of alternatives. Are there better sounding PC speakers? By all means, but none at this price that also deliver this set of features as well.
There are just a couple of reasons why you may want to look at alternatives. The first is size. These are fairly large speakers, and some buyers simply won't need such a big upgrade. There are plenty of options, both cheap and expensive, that offer a nice boost in audio in a smaller package.
The second is essentially the opposite problem, which is that some users may want an even larger sub-bass response. In which case opting for a 2.1 speaker set with a large sub-woofer may serve you better. You'll struggle to get much of an improvement for the same price but there are a few options out there.
Overall, though, these are an exceptionally good buy for the price, especially if the versatility of extra inputs and a remote is important to you.
You can buy the Edifier R1280DB for £120 from Amazon UK HERE.
Pros
Stylish design
Loads of features
Convenient remote control
Great overall sound quality
Cons
No sub for big bass
Middling top-end clarity
Small, cheap remote
KitGuru says: Whether you're after a basic PC speaker upgrade or a way to boost your TV's audio, the Edifier R1280DB are a great option.