The Edifier R1280DB are very easy to setup and live with. Connect up the left speaker and your audio sources and you're good to go. Connecting via Bluetooth is done simply by selecting the Bluetooth input option and the device will be ready to connect to from your Bluetooth source.
Bluetooth playback also works flawlessly with good range, a reliable connection and the play/pause/forward/back buttons on the remote all work as you'd expect.

However, one frustration we did find with the remote is that, because the only light on the speakers is positioned on the right side of the right speaker, for normal use you can't see the little flash the light does when you adjust the volume. Combined with the fact that volume adjustment steps are quite small and it can be strangely tricky to dial in the volume you want due to the apparent lack of response from the speakers.
We quite often found ourselves going too far one way then the other before finding the right balance, especially when watching video, where volume is fairly inconsistent.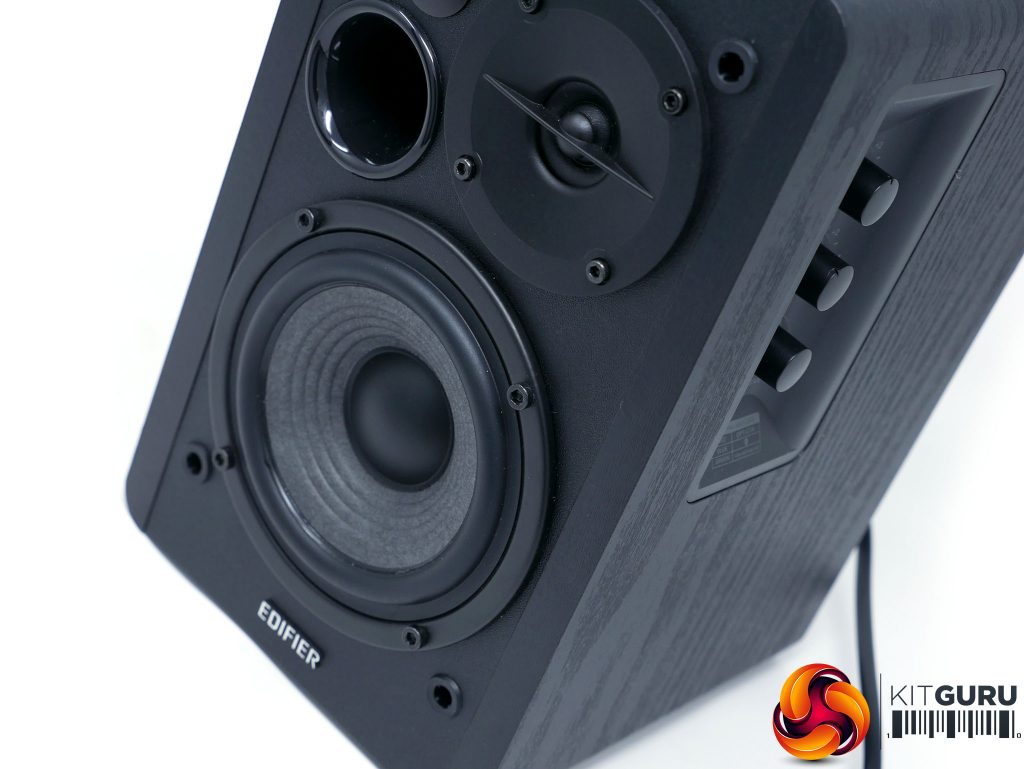 Sound Quality
Where we have very few complaints about these speakers is the sheer quality of their sound. Unsurprisingly, given their size, the most notable thing is their sheer power. They can easily stretch to being used for parties or as a powerful audio system for a home cinema setup.
By all means we're not talking room-shaking levels of bass and power but you certainly shouldn't have any problems filling a large living room with sound, and they're a massive upgrade in sound quality for most TVs.
Equally, they cope very well at much lower volumes, making them just as at home on a desk, though again if you're really looking for a compact solution these are probably overkill.
In terms of the overall sound signature, Edifier claims a very flat response, and largely that is the case. Bass isn't overtly boosted, and neither is their a spike in treble response to trick you into thinking there's more detail and clarity here than there is. Instead, you just get a nice warm, smooth sound that's suited to a wide variety of applications.
Stick them in a corner, or if you're using them particularly close, and you may want to dial back the bass response a little, which is easily done via the bass knob.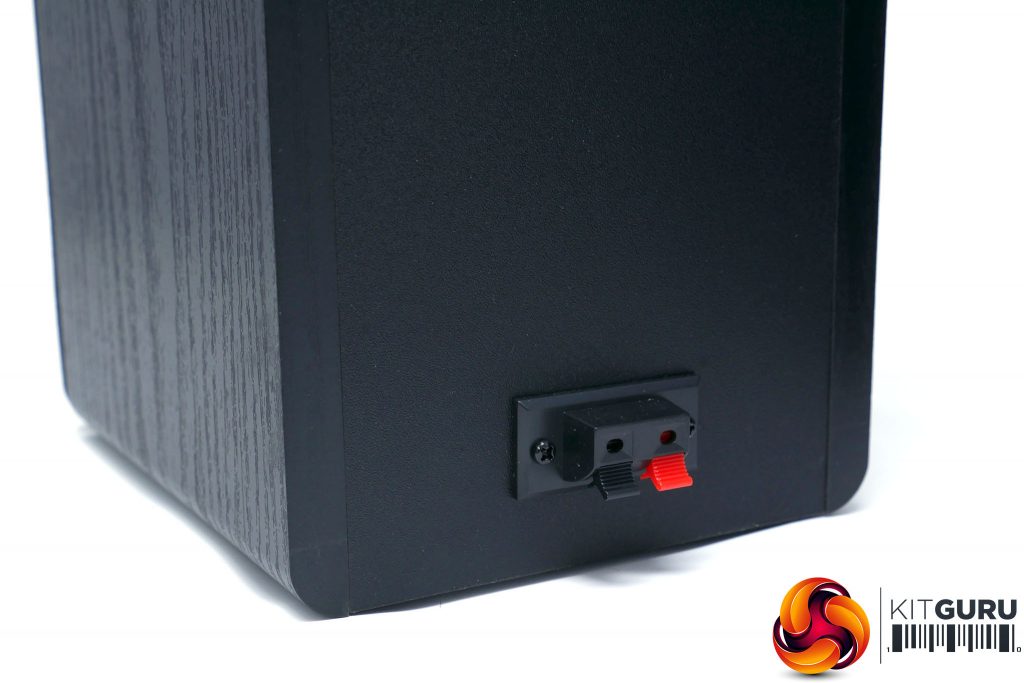 Similarly, for use with TV, we found ourselves dialling back the bass a little and the treble up a little, just to tone down any unnecessary rumbles – those bass thrums during the BBC news are mighty annoying once you've got an audio system that can reproduce them properly – and give dialogue a slight boost.
Indeed, it's in these two extreme ends of the spectrum where the R1280DB are least effective. The lack of a powerful, dedicated sub woofer means you're not getting earth-shattering levels of bass. That's fine for what we consider appropriate for a set of desktop speakers – or for a modest TV audio upgrade – but fans of a serious rumble may want to look at a 2.1 set instead.
Meanwhile, at the top-end, that silk dome tweeter can't compete for clarity with more expensive speakers. That sense of airiness and space that you get with really high-end speakers just isn't quite there. But then, we are talking about a £120 pair of speakers, after all.
Comparing to some direct price rivals, the Edifier R1280DB wipe the floor with the likes of the Razer Nommo Chroma, both in terms of the sheer number of features you're getting for the money and overall audio performance. Likewise something like the £90 Creative Gigaworks T40 Series II come up short in terms of features and can't match the depth and clarity of the R1280DB.
As for 2.1 systems, the likes of the £140 Logitech Z623 offer that step up in sheer bass power but don't have as clear and even a sound across the full range. Plus, they again come up short for features – the addition of the remote to Edifier's speakers in this price range really makes a difference. There's also Edifier's own C2XD that have the remote but again sacrifice some mid-range warmth and smoothness for that extra bass response, so it depends what your priorities are.