As promised, here is our weekend coverage for those of you who missed out on Friday night's Nvidia Game24 event in London to celebrate the launch of the highly rated GTX 980 and GTX 970 graphics cards.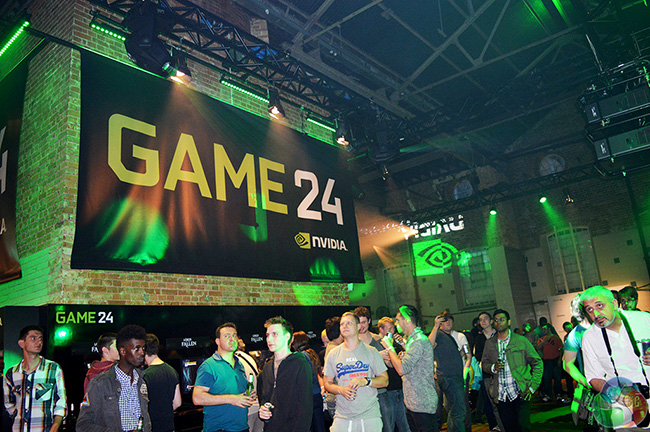 There was plenty going on at the venue, we  got to take a look at some games, tech demos and hardware, there was also a bar and a couple of giveaways, what more could you want?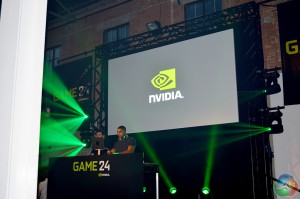 Around the edge of the room were several gaming machines running the likes of World of Tanks, Metro Redux, Dying Light and Ubisoft's upcoming racing title, The Crew on G-Sync monitors.
The recently released Shield Tablet was also on display, utilizing the Nvidia Game Stream feature. One lucky attendee got to take one of these home, bundled with the smart cover and controller.
The party wouldn't have been complete without some new systems featuring the new Maxwell based GTX 980 flagship GPU. This particular machine featured three of the cards in SLI, running a demo of Project Cars.
Overclockers UK brought along some new systems built around Nvidia's new GPUs, which were definitely a highlight. The system in this image is actually already on sale, its called the 'Ultima Marble' and features an Intel Core i7 5930K CPU. You can take a look at OCUK's range of pre-built PCs, HERE.
The guys from Parvum systems were also floating around. They brought along a customized GAME 24 version of their S2.0 Micro ATX case and as always, the build looks awesome.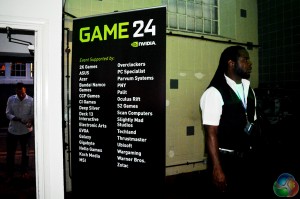 GAME24 was certainly a successful event, the turnout was excellent and the hardware on display was incredible. We don't know if Nvidia plans on making this an annual thing but if it does, then you should definitely consider making the journey next time around.
You can read our GTX 980 review, HERE. Spoiler alert, its a fantastic overclocker.
We also have some reviews up for the MSI Gaming 4G GTX 970 and the Asus STRIX OC GTX 970.
Discuss on our Facebook page, HERE.
KitGuru Says: Did any of you guys manage to make it to one of the GAME24 venues? Did you watch the live stream at all?