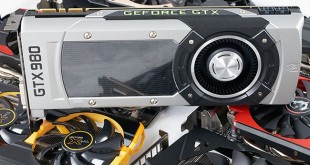 The Maxwell architecture has been a remarkable advancement for Nvidia. Partner GTX750Ti solutions have earned many awards at KitGuru due to a combination of minimal power drain, modest heat output and excellent frame rate performance at 1080p resolutions. Today is an important one for the company as they expand their Maxwell portfolio, releasing not one but two new models – the GTX970 and GTX980. We look at the reference GTX980 in this specific analysis.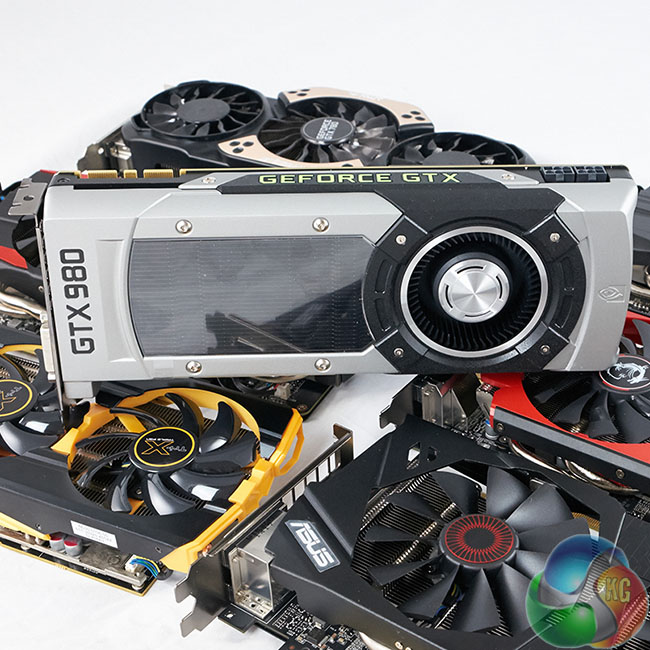 There is no doubt that Nvidia can create exemplary, low noise reference coolers. Part of their success in the development of these reference coolers is related to their advancements in dealing with power demands and subsequent heat output. Make no mistake, the continued hunt for additional graphics performance does come with a caveat – rising power consumption.
Much of Nvidia's focus with the Maxwell architecture has been in dropping power and heat as far as they can – without compromising the performance of the hardware. AMD really do need to take note.

The Maxwell architecture has been designed to deliver twice the performance per watt of previous generation Geforce hardware. It sounds easy enough on paper, but the real world challenges for Nvidia have been complex.
| | | |
| --- | --- | --- |
| GPU | GeForce GTX 680 (Kepler) | GeForce GTX 980 (Maxwell) |
| Streaming Multiprocessors | 8 | 16 |
| CUDA Cores | 1536 | 2048 |
| Base Clock | 1006 mhz | 1126 mhz |
| GPU Boost Clock | 1058 mhz | 1216 mhz |
| TFLOPS (based on base clock) | 3.1 | 4.6 |
| TFLOPS (based on boost clock) | 3.3 | 5 |
| Texel fill-rate | 129 Gigatexels/Sec | 144.1 Gigatexels/Sec |
| Memory Clock | 6000 mhz | 7000 mhz |
| Memory Bandwidth | 192 GB/sec | 224 GB/sec |
| ROPs | 32 | 64 |
| Manufacturing Process | 28nm | 28nm |
| TDP | 195 watts | 165 watts |
The new GM204 GPU is very efficient. The Maxwell SM has been rebalanced so that the CUDA cores are fully utilised more often. Doing so saves power and enhances overall performance. The L2 cache size in the GM204 is 2MB, or four times larger than the GK104. The addition of extra cache means that fewer requests to the GPU memory are needed – again reducing power consumption and pushing more performance.
The Geforce GTX 980 is equipped with 7Gbps memory. Those of you with higher resolution monitors, or running in a multi screen configuration will also be pleased to hear that there is 4GB of GDDR5 memory on the card, not 3GB – this memory will push 224 GB/s sec. Nvidia have added a new compression engine to reduce the demand on DRAM bandwidth.