On May 22, 2014, a Redux version of Metro Last Light was announced. It was released on August 26, 2014 in North America and August 29, 2014 in Europe for the PC, PlayStation 4 and Xbox One. Redux adds all the DLC and graphical improvements. A compilation package, titled Metro Redux, was released at the same time which includes Last Light and 2033. (Wikipedia).
We test with following settings: Quality-Very High, SSAA-off, Texture Filtering-16x, Motion Blur-Normal, Tessellation-Normal, Advanced Physx-On.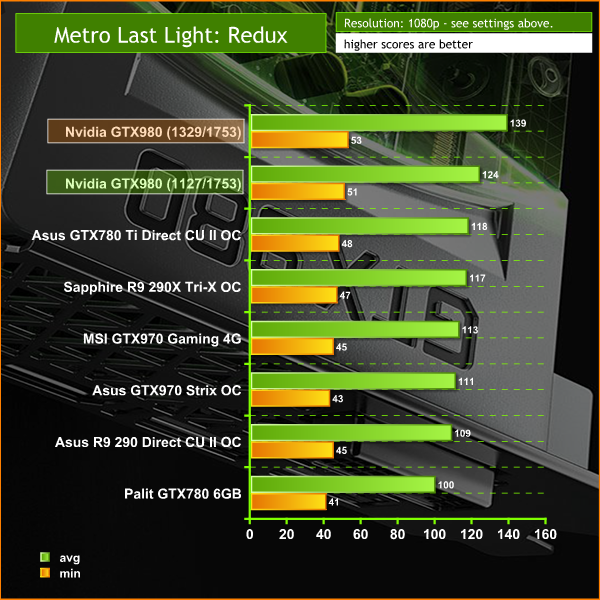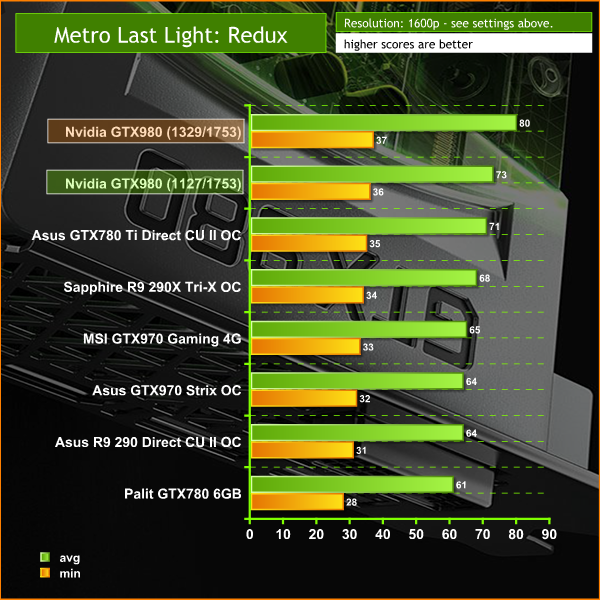 The new Nvidia GTX980 storms the top of the charts, especially when overclocked to 1,329mhz. At reference speeds however, the card manages to outperform the overclocked Asus GTX780 TI Direct CU II OC.