To test power consumption today we are using a Keithley Integra unit and we measure power consumption from the VGA card inputs, not the system wide drain. We measure results while gaming in Tomb Raider at 4k resolution and the synthetic stress test Furmark – recording both results.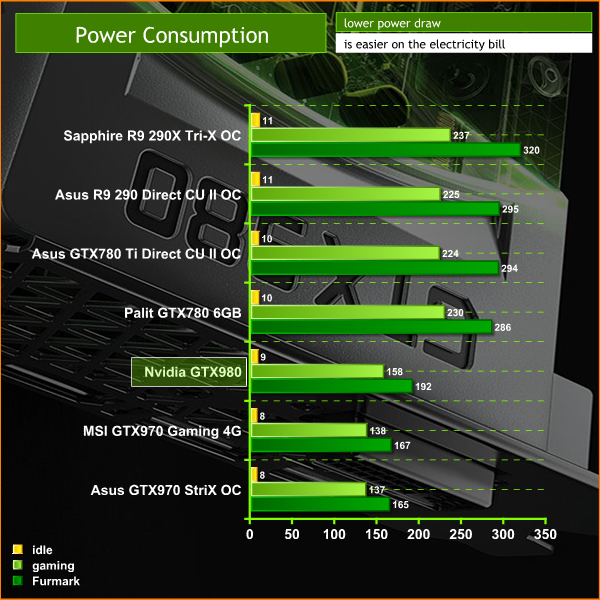 The Maxwell architecture is extremely power efficient – seen before with the excellent GTX750 ti, which took all the power it needed from the PCI e slot.
The Nvidia reference GTX980 demands 158 watts total when gaming – when this is directly compared to the R9 290/X (225/237 watts respectively) you can see how far ahead Nvidia are in this regard.